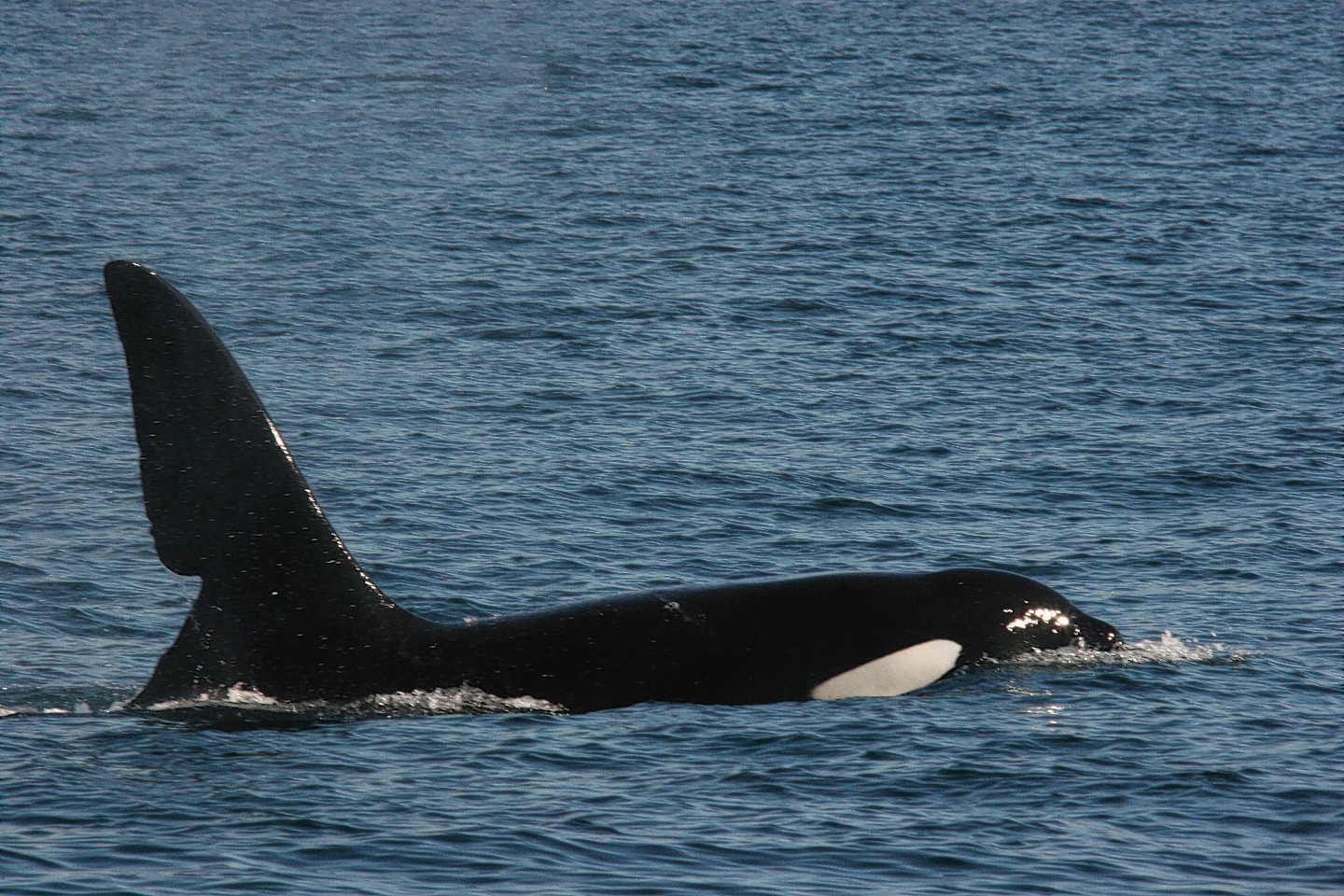 Thousands of whales and dolphins, including common dolphin super pods recorded from aircraft, have been followed on a new app.
Whale Track was developed by isle of Mull based charity Hebridean Whale and Dolphin Trust (HWDT) and was launched in August last year.
Already it has more than 500 users who have recorded 15,000 animals in 2,500 sightings. The app has followed more than 250 excursions by whales and dolphins.
Multiple recordings have been made of John Coe, the most famous member of the UK's last remaining killer whale pod.
Now Whale Track has been named as a finalist in the 2018 National Lottery Awards, the annual search for people's favourite National Lottery-funded projects, and HWDT is appealing for votes to help it win. It is competing in the Best Environment project category.
The smartphone app is the first of its kind and it allows anyone to submit marine mammal sightings off the west coast of Scotland.
Whale Track uses the technology everyone carries in their pockets to quickly and easily record sightings of marine mammals in the Hebrides.
Rather than simply educating, the project actively involves people in tracking the movements of coastal species like bottlenose dolphins and unravelling the mysteries of more elusive species like killer whales, helping everyone become "citizen scientists".
Whale Track is free to download and uses GPS to accurately track excursions at sea and record locations of sightings. Crucially, the app works without phone signal or Wifi, meaning sightings can be recorded in the most remote areas.
The project beat off stiff competition from more than 700 organisations to reach the public voting stage in this year's National Lottery Awards, which celebrate the inspirational people and projects who do extraordinary things with National Lottery funding.
The scheme with the most votes will be crowned the winner and receive a £5,000 cash prize, an iconic National Lottery Awards trophy and attend a star-studded glittering awards ceremony to be broadcast on BBC One on September 26 2018.
HWDT science manager Dr Lauren Hartny-Mills said: "Every sighting recorded helps us to better understand the movements of the marine mammals in our waters, their behaviours, and measures we can take to protect them. If you share our love of these amazing animals, please vote for Whale Track to win Best Environment Project 2018."
To vote go to 
lotterygoodcauses.org.uk/awards
. Voting runs until July 27.