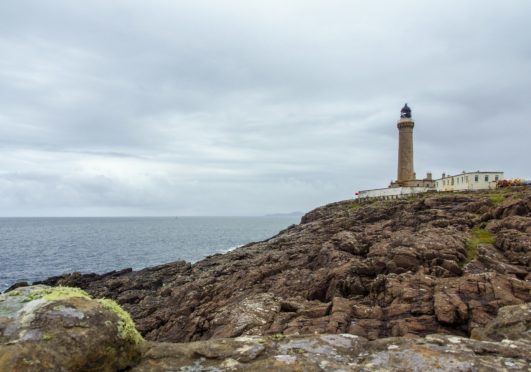 Nature lovers have applied for a "once in a lifetime experience" to live at a remote lighthouse on mainland Britain's most westerly point – to record whales.
The month-long placements at Ardnamurchan Lighthouse are part of a trial to develop the Hebridean Whale Trail, which launches next year and will be the first of its kind in the UK.
The trail will be a network of around 25 world-class whale-watching and whale heritage sites. Its development is being led by charity Hebridean Whale and Dolphin Trust.
The project will promote Scotland as one of Europe's best destinations for spotting whales, dolphins and porpoises and champion conservation of the Hebrides' unique, globally-important marine wildlife and environment.
Applications to live at Ardnamurchan closed yesterday and the successful applicants will start their placements from next month.
The job advert stated: "As a volunteer with the Hebridean Whale Trail you will have the opportunity to be a part of a project which will connect communities and visitors with the amazing Hebridean marine environment.
"You will benefit from one-to-one training, and will develop your skills in public engagement and science communication.
"At the most westerly point on the British mainland, Ardnamurchan Lighthouse has been guiding ships safely through the waters off Scotland's west coast since 1849. The Ardnamurchan Lighthouse Trust operate a busy visitor centre and cafe, offering the chance to learn more about Scottish lighthouses, and the flora and fauna of the Ardnamurchan peninsula."
It added; "Minke whales, harbour porpoise and bottlenose dolphins are just some of the amazing marine species regularly sighted in the surrounding water.
"You will inspire and inform visitors and the local community, champion participation in citizen science, and set up a programme to monitor marine life.
"Living and working at a lighthouse in a remote but beautiful part of Scotland makes this is a fantastic opportunity for a once in a lifetime experience, while playing an active in marine conservation and tourism."
The accommodation will be a keeper's cottage at the lighthouse.
The Hebridean Whale Trail project has been possible by a grant of £175,000 from the UK Government-funded Coastal Communities Fund, which is delivered by The Big Lottery Fund.
Trail manager Karl Stevens said: "People currently visit Scotland for the landscapes, wildlife and culture – but not necessarily to see cetaceans.
"With the Hebrides being one of the best places in Europe to see these spectacular animals, we want to add them to the mix – and our research shows that the potential is huge," said Karl Stevens, the trail's manager."