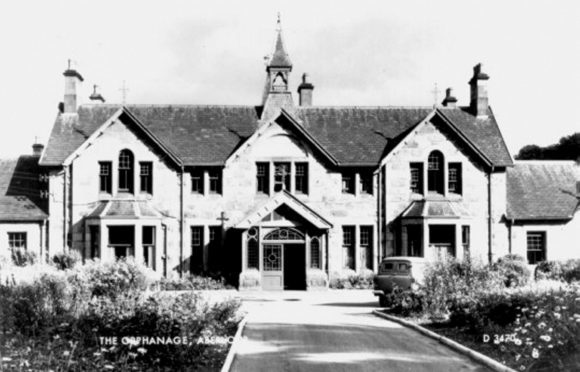 Three Moray children's homes will come under the spotlight as part of the next phase of the Scottish Child Abuse Inquiry.
Investigators have put together case studies about the Aberlour Orphanage and the Princess Margaret Nursery, based in the same village.
The inquiry will start to hear evidence from October 23.
Both of the centres closed their doors in 1967, when the children's charity Aberlour, which operated them, moved headquarters to Stirling.
It was one of the largest establishments of its kind in Scotland and was home to around 600 children.
Only the church remains on the original building, but the nursery has been retained as the Dowans Hotel.
Evidence will also be taken from people who lived at the Aberlour Children's Home in Keith.
SallyAnn Kelly, the chief executive of Aberlour, said the children's charity has encouraged individuals who have experienced abuse to come forward and assist with the national inquiry.
She said: "Every victim of any kind of abuse should be given the opportunity to tell their story, so that we as a society might learn from it, and this inquiry will bring some degree of closure to victims who have never been afforded the opportunity to tell that story.
"We hope that it will be given the time and resources it needs to conduct its investigation with thoroughness and sensitivity, whilst working in a way that is complimentary to the work already being undertaken by the National Confidential Forum into historical abuse.
"I will then be up to everyone involved in the care of Scotland's children to work together to ensure that they are kept safe and protected from such abuse in the future.
"The inquiry will naturally have our full cooperation and support."
She added: "We are continuing to work hard to make sure the inquiry has all the information they need."
The Scottish Child Abuse Inquiry is also investigating allegations against the Sisters of Nazareth order, and its children's home on Claremont Street in Aberdeen where former residents have alleged both mental and physical abuse.
One woman has claimed she was hit repeatedly off a radiator by a nun.
The inquiry's witness support team can be phoned on 0800 0929 300, or emailed at talktous@childabuseinquiry.scot