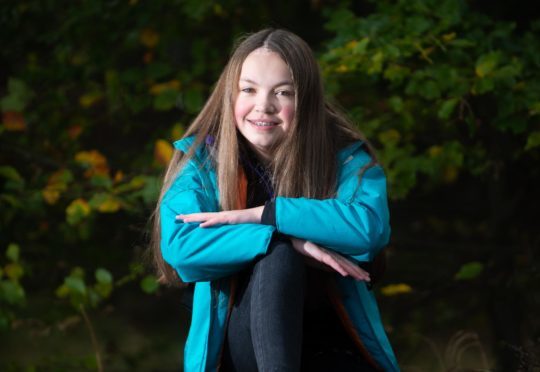 Katie MacRae has spent 15 years battling to stay alive after being born with her heart wired back to front – but that hasn't stopped her from scaling Britain's highest mountain.
The teenager has been in and out of hospital for most of her life and endured multiple operations, twice having her heart stopped and her rib cage cracked open.
She now has a "hammock" made from raincoat material, a pig's valve and three metal stents in her heart to keep it beating.
But Katie, who was born with the main arteries in her heart swapped, a narrowing of the pulmonary valve and a large hole in her heart, refuses to let her condition stand in her way.
And this summer, she reached the summit of Ben Nevis in five hours, raising almost £2,000 to help other young heart warriors.
---
>> Keep up to date with the latest news with The P&J newsletter
---
The 15-year-old, from Inverness, who made the 4,413ft ascent with her uncle Rory MacLeod, said: "When I told my granny and grandad I was going to do it, they thought I was joking.
"I didn't really think I would be able to do it. It was exhausting. But when I got to the top it was just amazing. I was quite surprised that I made it.
"I had to stop about 10 minutes from the top because it got really steep and my feet were killing me. But I was with my uncle and he was good motivation for me.
"It was so foggy, you couldn't really see in front of you. It seemed to go on forever, but when we got to the top, I was like, 'yes, finally'.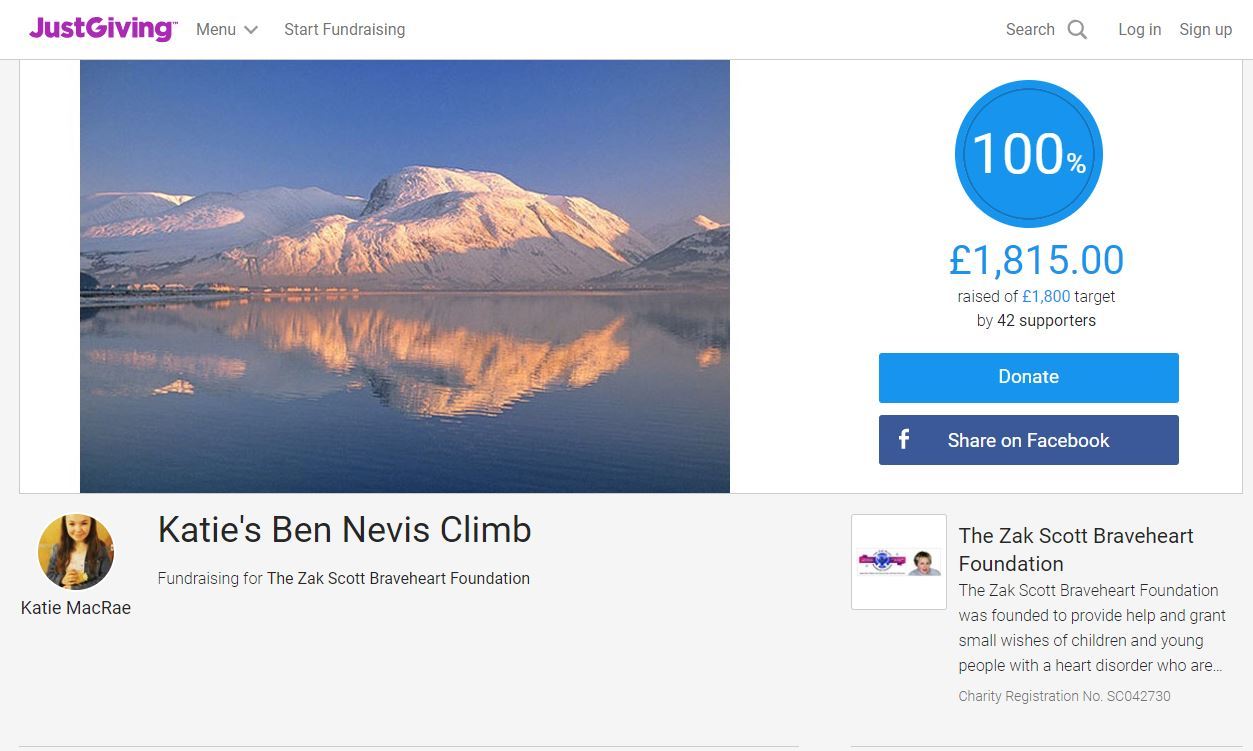 "It felt really good."
Katie, who has had 15 general anaesthetics in total, was born with complex transposition of the great arteries. The rare condition meant the pulmonary artery and the aorta were the wrong way round, stopping oxygenated blood from circulating round her body.
On top of that, her pulmonary valve was also narrower that it should be and she had a large hole in her heart.
The teenager knows she could require more surgery in the future.
But right now she is concentrating on living life to the full – and helping other children with heart problems.
As she is susceptible to infection, however, she has to consult with her cardiologist on everything from dental treatment to if she wanted her ears pierced.
So before she could scale Ben Nevis she needed the go-head from them.
Katie said: "They said there was nothing to stop me doing it, as long as I didn't do it straight away and climbed a few hills before."
Katie has now raised more than £1,800 in aid of the Zak Scott Braveheart Foundation, which was set up in memory of the 14-year-old who died following complications after heart surgery.
Katie's fundraising page is open until January and she hopes by then to reach £2,000.