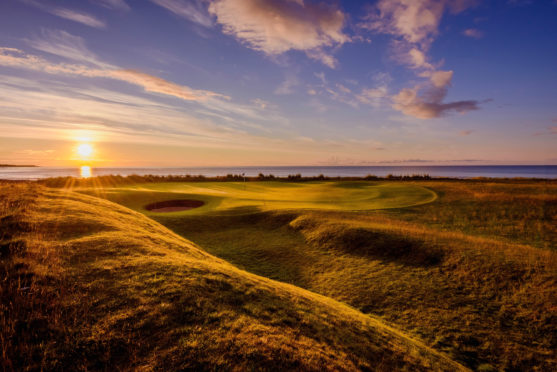 Record numbers of golfers have travelled from across the globe to the North of Scotland to sample one of the top Links courses in the UK, in a welcomed boost to the local economy.
The course at Brora Golf Club, which is the most northerly golf memorial to prolific course designer James Braid, has had 6,500 visitors from as far afield as Australia, South Africa and the Bahamas stay and sample the course in the Sutherland village over the past year.
Club president Andy Stewart said: "Brora Golf Club is a very special place and I believe the impact the golf course has on the local area has grown significantly in the last few years. We are attracting record numbers of visitors.
"These visitors are spending money on food, beverage and accommodation which brings much-needed money into the local economy and supports businesses and jobs. Many of these businesses in Brora reciprocate through sponsorship within the golf club."
The club was established in 1891 and is one of the largest employers in Brora, with 20 members of staff working at the club.
In total 583 individuals are registered members of the club with 82 of these coming from overseas.
Mr Stewart added: "It is fair to say that there are limited opportunities for young people in the area.
"The golf club has grown to be one of the larger employers in the region and is committed to providing staff with a great place to work, so we are grateful to have the dedicated staff we have.
"The village supports the club strongly through membership numbers, but we are always trying to increase our international appeal. Our Golf Week, which runs from the end of May each year, also proves very popular with members and visitors and we hope to continue to build on our success."