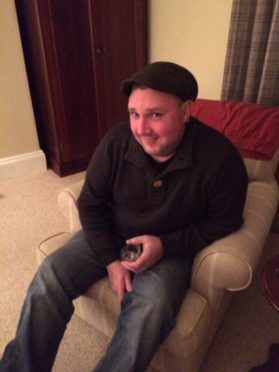 A north man had his gun licence revoked and ordered to pay a £1,000 fine after leaving his guns outside a cabinet.
Glencoe resident Ewan Roy, a "leading member" of Appin Clay Pigeon Shooting Club, pleaded guilty to having two shotguns outwith a cabinet at his home at Strathleven on October 27 last year.
Sentenced yesterday morning, Roy, 39, admitted having an over-and-under shot gun and a 12-bore Loretta shot gun next to his gun case in a cupboard underneath the stairs when children were in the house.
Roy said he was "oiling his guns" and that is the likely reason they were outside the cabinet. He could not tell the court how long they had been out the cupboard for.
Defence agent Steven Kennedy told Fort William Sheriff Court the matter had come to light when police visited Roy's home investigating a separate incident, and the guns were found outside the cabinet.
Mr Kennedy said: "Mr Roy has had a stroke which has left him with memory loss, and he could not remember the gun being taken out the cupboard. But he knew he had oiled them recently, as the locked cupboard in which they were kept was often damp."
Sheriff Eilidh MacDonald said: "This is a very serious charge and it is a significant fine I am going to enforce today.
"You accepted the serious responsibility of being the owner of a gun when you applied for, and were given, a fire arms certificate.
"You agreed to the terms in which these firearms were held, and stored and kept safe.
"You agreed to take your position as the owner and keeper of fire arms seriously. You failed in its entirety to do that.
"You have already lost the right to hold a fire arms certificate.
"It is not a small fine I am imposing on you today, as this is a very serious matter."