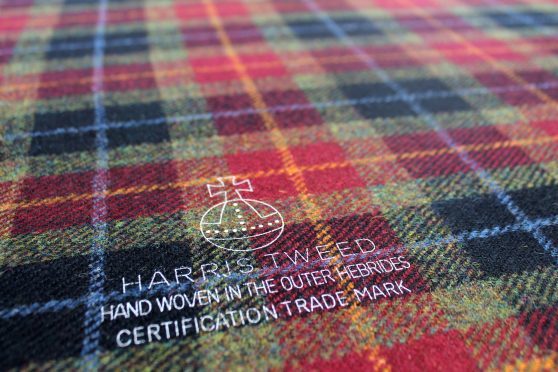 One of the driving forces behind the rejuvenation of Harris Tweed, Maureen Mackay, has died.
With her husband Donald John, known locally as DonJon, the couple were best known for their work with the iconic Luskentyre Harris Tweed Company.
The company's work reached royalty and gained international fame with major contracts for companies such as Nike, Clarks and Converse.
Mrs Mackay moved to Harris from Rugby in Warwickshire, meeting and falling in love Donald John, who was already a celebrated weaver.
She went on to become an integral part of his work after they married, managing communications with buyers and overseeing the delivery of orders.
In 2003, Nike got in touch with Mrs Mackay to say that they were thinking of making their own design of Harris Tweed.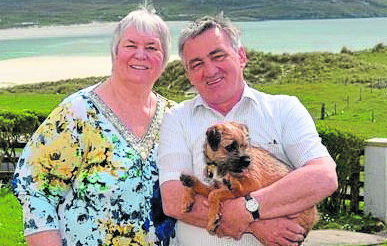 After a series of discussions, Mr and Mrs Mackay agreed to carry out the project as long as the Harris Tweed logo appeared on the shoe.
The company obliged, but tucked the Harris Tweed logo on the inside of the shoe, meaning that anyone unfamiliar with the brand would think that Nike had created the fabric themselves.
On discovering this, Mrs Mackay immediately contacted Nike to demand a change in the design.
An example of the unique footwear now features in the display at Museum nan Eilean in Stornoway.
Subsequent orders from Clark's shoes, Nike and Converse would follow between 2005 and 2011, creating more work for the couple and bringing Harris Tweed to a new and younger audience.
In 2012 Mr Mackay received an MBE in London, accompanied by his wife.
And the following year he was awarded the Weavers' Company Silver Medal by the Worshipful Company of Weavers.
For both accomplishments, he praised the integral role of his wife in the company's success.
In more recent years, however, Mrs Mackay was forced to take a step back from the business as she underwent hospital treatment.
A spokeswoman from the Harris Tweed Authority, based in the Isle of Lewis, expressed how her loss would affect Islanders.
She said: "Together, Maureen and Donald John ran the gem we all know as the Luskentyre Harris Tweed Company.
"We are, by comparison, a small industry, based in a small part of the world, with a small number of people playing their part in a big story.
"With that, we see ourselves working with fellow islanders who mean a tremendous amount to us.
"How Donald John and Maureen together contributed to the story of Harris Tweed and how, with grace and humbleness, they re-energised our industry at a time when it was at its most depleted, will forever be remembered.
"We've taken time to fondly reflect on beautiful moments shared with Maureen, their frequent visits to the office with Guinness the dog, bringing cream cakes to us and giving us many laughs as Maureen shook her head at DJ's stories.
"Our hearts go out to our dear friend Donald John – of whom a truer gentleman is rare to find – and to her son and daughter, Jeff and Debbie, also.
"Maureen was a beautiful person, thought highly of by many, and much loved by us."