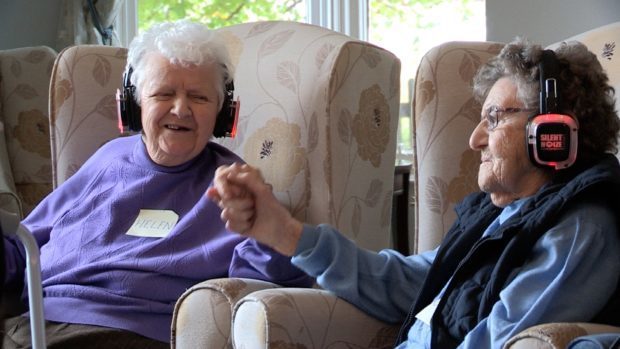 Care home staff in Wick are using the power of music to help enhance the lives of people living with dementia.
Staff at Pulteney House have now successfully completed the 'Playlist for Life' training course which aims to use music to reconnect sufferers  of the condition with their most powerful memories.
Care home workers Donna Mackenzie, Emma Malcolm, Donna Smith, and Janette Budge all took part in the course in Inverness last week.
During the training, the women were taught how to pick up musical clues about each resident to help them put together playlists to help bring back familiar memories to them.
This method will help enhance memories and abilities as well as strengthen relationships.
Penny Cormack, NHS Highland's Pulteney House manager said: "This is wonderful news. I'd read a lot about 'Playlist for Life' and wanted our staff to have the opportunity to do this training for a while.
"Music is powerful. It can transport people to another time or place. And we are very grateful to the Rotary Club of Inverness for giving us this opportunity to make positive changes to peoples' lives."
The innovative 'Playlist for Life' method uses personalised meaningful music to help residents in care homes reconnect with their most powerful memories and restore a sense of self in a world that may seem uncertain.