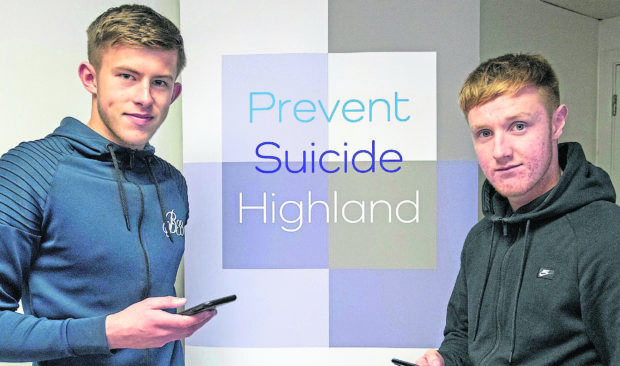 Highland health officials have launched a suicide prevention programme in an effort to tackle the issue of people taking their own lives in the region.
NHS Highland confirmed yesterday that, between November 2018 and October 2019, Suicide Intervention Prevention Programme (SIPP) training is being offered to 500 staff members within the Highland Community Planning Partnership.
This group includes a variety of different organisations, including Highland Council, the NHS, the emergency services, Highlands and Islands Enterprise and Third Sector.
It comes in response to an increasing number of men and women – most of them aged between 18 and 34 – killing themselves.
Dr Elspeth Lee, health promotion specialist with NHS Highland, said yesterday: "Any suicide is a tragedy and a complex and individual event.
---
>> Keep up to date with the latest news with The P&J newsletter
---
"Recognising the challenge of suicide within the Highland area, the CPP is taking a cross-sector approach to address this, and has agreed this year to focus on suicide prevention.
"The CPP has launched the Prevent Suicide – Highland App, a new approach in the Highlands which has been successfully used elsewhere including in Tayside and the north-east.
"The app will play a key role in helping the CPP to build on the range of community resilience and community network activity which exists across Highland to increase awareness of what support is available for people.
"More than 400 people have downloaded it to date. We would encourage people to download it, because this time of year can be hard for many people, for a variety of reasons.
"The app includes information for people experiencing suicidal thoughts, but also includes pointers for people as to how to talk to someone they may be worried about."
Dr Lee added that specialist training would be offered during the next 11 months as authorities attempt to help people at risk.
She said: "This training will help break down some of the stigma which surrounds suicide.
"It will give people the confidence to ask when they think someone might be having thoughts of suicide, and to know how to signpost them to further help."
The agencies have pledged to make the issue a priority in the New Year.
Anyone who would like support can call The Samaritans on 116123 or Breathing Space on 0800 838587.