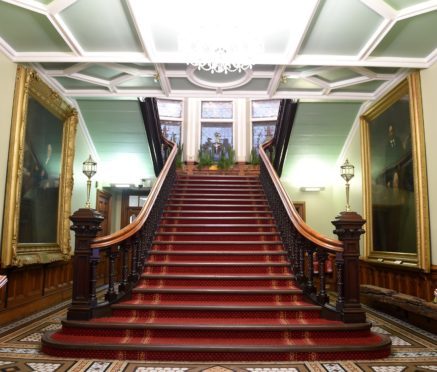 To coincide with the Snowman Rally taking place next Saturday, the Highland Council has announced that the Inverness Town House will be open to the public, allowing interested parties the opportunity to see first-hand the transformation of the A listed building.
On Saturday 9 February from 9am to 4pm, locals and visitors are invited to view the newly renovated building to take in the re-decorated main hall, council chambers, staircase, stained glass windows, chandeliers and historic artworks on display – including paintings of Bonnie Prince Charlie and Flora MacDonald.
Provost of Inverness Helen Carmichael said: "You may have seen the Town House lit up this winter in all its renovated glory. If you've never been inside we invite you to come along on the ninth of February and see what a truly stunning and magnificent building this is.
"Inverness Town House is not just for Highland Council staff and councillors; it belongs to the Inverness Common Good Fund and therefore belongs to the people of Inverness – come and see."
Access to the award-winning building is to be granted from the main stepped doors on Bridge Street, with lift users asked to ring the bell on the Castle Street door.