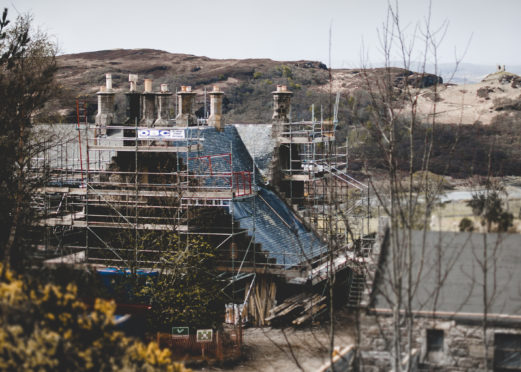 One of Scotland's largest landowners is behind a third revamp of an unused property in the Highlands in a bid to provide jobs in rural communities.
Wildland Limited was established in 2007 by Anders and Anne Holch Povlsen as a vehicle for taking forward the conservation, protection and sustainable development of some of Scotland's most rugged, precious and beautiful landscapes.
In Tounge, Sutherland, the couple have renovated two properties with a third, Lundies House manse,in the process of being refurbished. The couple have even bought a shop to keep the community thriving.
Danish billionaire Anders Holch Povlsen, 46, is the chief executive and sole owner of the international clothes retailer chain Bestseller, which includes Vero Moda, Jack & Jones.
Amongst other ventures, he is the biggest shareholder in Asos.com.
He is the second-largest individual private landowner in the UK, the biggest in Scotland.
This week, Wildlands has advertised jobs to assist them in running high-end guest houses in the north to meet the needs of the growing tourist market drawn to the area by the North Coast 500 tourist route and attention drawn to the area through the Flow Country initiative.
The couple's latest project at Lundies House, a former manse named after its first resident The Reverend Lundy, has used local supplies and tradespeople to transform the former 17th Century manse.
The house is due to re-open this summer as a guesthouse employing more than five members of staff, including an assistant manager, head housekeeper, assistant chef, night porter and general assistants.
Wildland said it hopes to encourage applications from the local community for Lundies.
It added that the investment in Tongue builds on its existing commitment in the north of Scotland to create world-class hospitality in tandem with investment in local communities and landscape.
It has taken two years to refurbish Lundies House.