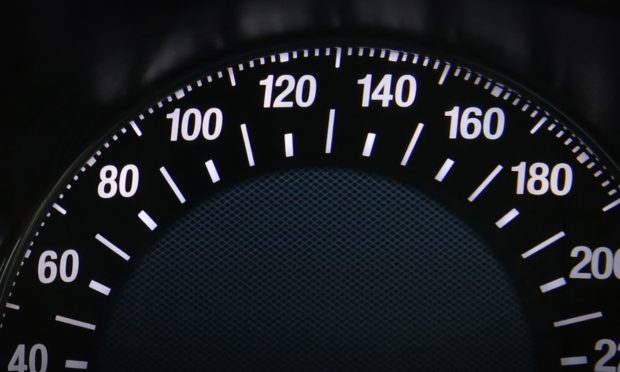 Police have issued a stern warning to motorists after four drivers were caught doing more than 100mph in the space of four hours.
The top speeds, ranging from 105mph to 119 mph, occurred on a busy stretch of the A9, sparking outrage.
The incidents occurred on the A9 near Alvie on Friday evening, with the youngest driver, at 18, clocked travelling at 119mph in the 70mph zone.
The other three drivers, aged 34, 37 and 41, were found by officers to be travelling at 112mph, 110mph and 105mph respectively, with all four men reported in connection with the incidents.
---
>> Keep up to date with the latest news with The P&J newsletter
---
Road Policing Inspector Neil Lumsden said: "The potential consequences of travelling at excessively high speeds are well known so it is disappointing that some drivers are willing to put themselves and other road users at risk.
"Road safety is a priority for Police Scotland nationally and locally in the Highlands.
"We will continue to proactively enforce the speed limit while also carrying out preventative education work under Operation Cedar.
"I would urge people to take responsibility for their own driving – if you are tempted to speed then consider what the consequences could be of your decision.
"Convictions for road traffic offences like this can result in a fine, penalty points, disqualification or even imprisonment – while the consequences of any collision could be more serious still."
A 60-year-old man was also caught travelling at 97mph in the same area on the same night and has also been reported in relation to the incident.
Highlands and Islands MSP David Stewart said: "It's unbelievable that drivers would drive their vehicles at this very high speed on any road – never mind the notorious A9.
"Excessive speed is one of the highest factors in serious and fatal road collisions and when you drive at this speed you clearly do not take into consideration any possible consequences for yourselves or other road users.
"This is a very worrying fact.
"What does it take to get through to those driving vehicles on our roads that they have to drive to the conditions and within the limits if we have any chance of making our roads safer?"
A spokesman for road safety charity Brake said: "There is absolutely no justification for travelling at the speeds recorded and putting other peoples' lives in danger.
"It is extremely important that all drivers recognise that speed limits exist to help save lives.
"Excessive speeding is a menace on our roads and the law should be used to its fullest extent, making clear that this kind of behaviour will not be tolerated."