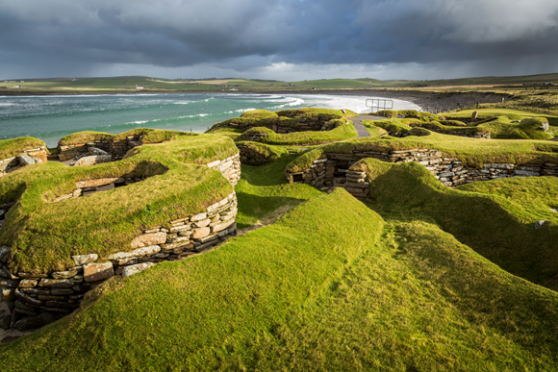 Leading climate scientists and heritage professionals from across the globe are gathering on Orkney to measure the threat climate change poses to world heritage sites.
The event in Stromness is piloting new risk assessment methodology, which will be known as the Climate Change Vulnerability Index (CVI).
The Heart of Neolithic Orkney is the first cultural world heritage site to undergo the CVI assessment, following a successful trial of the tool over 8,000 miles away at Shark Bay in Western Australia.
Its waters, islands and peninsulas boast rich sea and plant life, and are home to a number of endangered species.
The workshop is supported by Historic Environment Scotland (HES), in partnership with University of the Highlands and Islands (UHI), James Cook University, Orkney Islands Council and the Union of Concerned Scientists.
Several delegates are due to speak at a public event at Orkney College UHI this evening, at which locals have been offered the opportunity to hear about the project and the challenges encountered due to climate change in managing world heritage sites.
Professor Jane Downes, who leads UHIs Institute of Archaeology, said: "Our research shows that Orkney's world-class heritage is suffering greatly from the impacts of climate change.
"We welcome this work as a vital part of setting Orkney's heritage in today's global context while planning for the long term."
Ewan Hyslop, head of technical research and science at HES, said they were delighted to pilot the CVI tool in Orkney.
He added: "This workshop offers an important opportunity to further enhance our knowledge.
"It will enable us to pool expertise by working collaboratively with our local, national and international partners to face this shared challenge and take a positive step forward to help protect World Heritage sites across the globe."