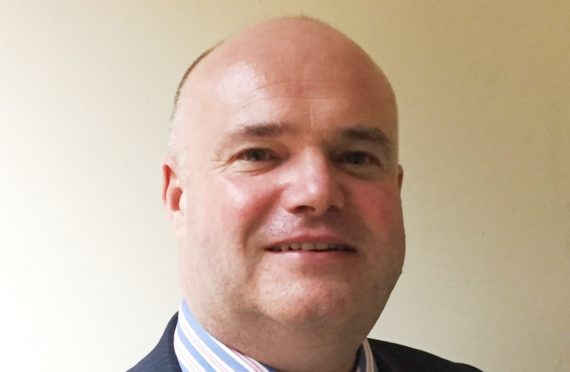 The new chief of crisis-hit NHS Highland has admitted bullying exists within the health authority ahead of the findings from a QC-led inquiry being revealed today in the Scottish Parliament.
Iain Stewart conceded the Sturrock Report, launched after whistleblowers alleged a culture of harassment and bullying over a period of a decade, would be "difficult to read".
But he insisted – in an internal email to staff seen by the Press and Journal – the recommendations made from the probe would act as a "springboard towards a restorative and great future".
The chief executive said: "As you will be aware John Sturrock QC was appointed to report on allegations of inappropriate behaviour within NHS Highland following bullying allegations.
"I expect a statement to be made … in the Scottish Parliament by the Cabinet Secretary Jeane Freeman. I also expect that the report will be publicly available immediately following the statement.
"We aim for NHS Highland to be the best health board in Scotland, have a great positive culture and be a place of choice to work.
"This can't be achieved in an environment where bullying exists and, as I have stated many times, bullying cannot and will not be tolerated in our organisation.
"We need to positively receive the report as a springboard towards a restorative and great future by embracing and delivering the recommendations.
"The report may be difficult to read but until then we need to remember and celebrate the great work that you do every day."
Conservative MSP Edward Mountain said: "It is an important day for NHS Highland. How the board deal with the report into the bullying allegations produced by John Sturrock QC will determine the future, not only for the health care staff but also for patients.
"Only last year the then chairman of NHS Highland dismissed allegations of bullying as gossip. It is now clear that there was a serious problem.
"I pay tribute to those who were prepared to 'stand up and be counted'. It is a difficult thing to do in an aggressive environment.
"What is important now is that we support those who were bullied and that we change the culture within NHS Highland. We also need to tackle those whose behaviour fell below what is acceptable, until we do there is no chance that our health service can move forward."
Highlands and Islands Labour MSP and shadow health minister David Stewart added: "It has always seemed to me that there was an underlying toxic culture of bullying at NHS Highland after hearing the harrowing stories from staff at [a] special meeting in Eden Court last year.
"When the full report is published we need to look carefully at the fine detail, to make sure that NHS staff have adequate support if they feel they are being mistreated at work and to weed out, once and for all, bullying and harassment in the health service.
"We also need to support all those who were treated badly, who lost jobs, who left jobs, who suffered mental health problems. We mustn't forget their experiences."
A spokeswoman for NHS Highland would not comment any further on Mr Stewart's statement prior to the publication today of the Sturrock review.
The GMB Union, who led calls for the independent inquiry following allegations raised by four whistleblowing clinicians, also refrained from commenting until the findings of the report are revealed.