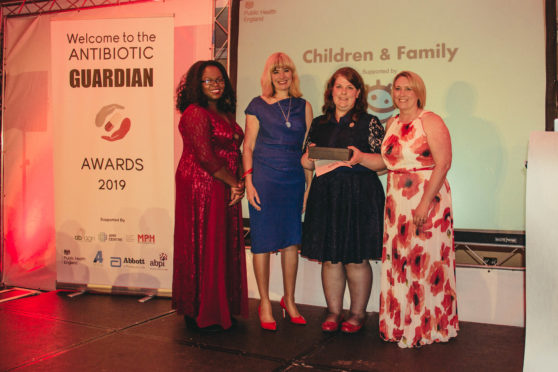 An innovative joint partnership between NHS Orkney and Girlguiding Orkney, aimed at raising awareness of antibiotic resistance, has scooped a prestigious national award for its success.
The initiative was brought together to allow for the development of a new challenge badge for Girlguiding members of all ages, whilst at the same time educating people about antibiotic resistance.
Following its successful roll out in Orkney, the initiative has now been enhanced and delivered to other Girlguiding groups across the UK.
Recognition was achieved last month at the national Antibiotic Guardian awards in Birmingham, where the initiative took home the top prize for the children and family category.
Resistance occurs when bacteria develop the ability to survive exposure to antibiotics which are designed to prohibit their growth, or to kill them off completely.
Medical experts have warned against the prolonged prescription of antibiotics to treat conditions to avoid this scenario taking place, with around 5,000 deaths in the UK each year attributed drug-resistant bacteria.
The qualification is the brainchild of Catriona Innes, guide leader and lead clinical pharmacist for the health board, alongside her colleague Catherine Edwards.
Ms Innes said: "Antibiotic resistance is one of the biggest threats facing the world today. The challenge was designed to help raise awareness of what antibiotic resistance means and why it is important to each and every one of us, from Rainbows to the Trefoil Guild, while at the same time having fun with glitter, snot and slime.
"We believe that engaging with children and young people and encouraging them to become Antibiotic Guardians is the best way of increasing awareness for future generations and we hope the challenge has gone some way towards achieving this.  By working together we can help to keep the precious resource of antibiotics working now and for the future."
Marthinus Roos, medical director, said: "This project is a great example of working with the community to increase awareness of this vital healthcare issue.
"By taking such an innovative approach, Catriona and Catherine have reached people who might have missed a more 'traditional' awareness campaign. Their success is well deserved!"