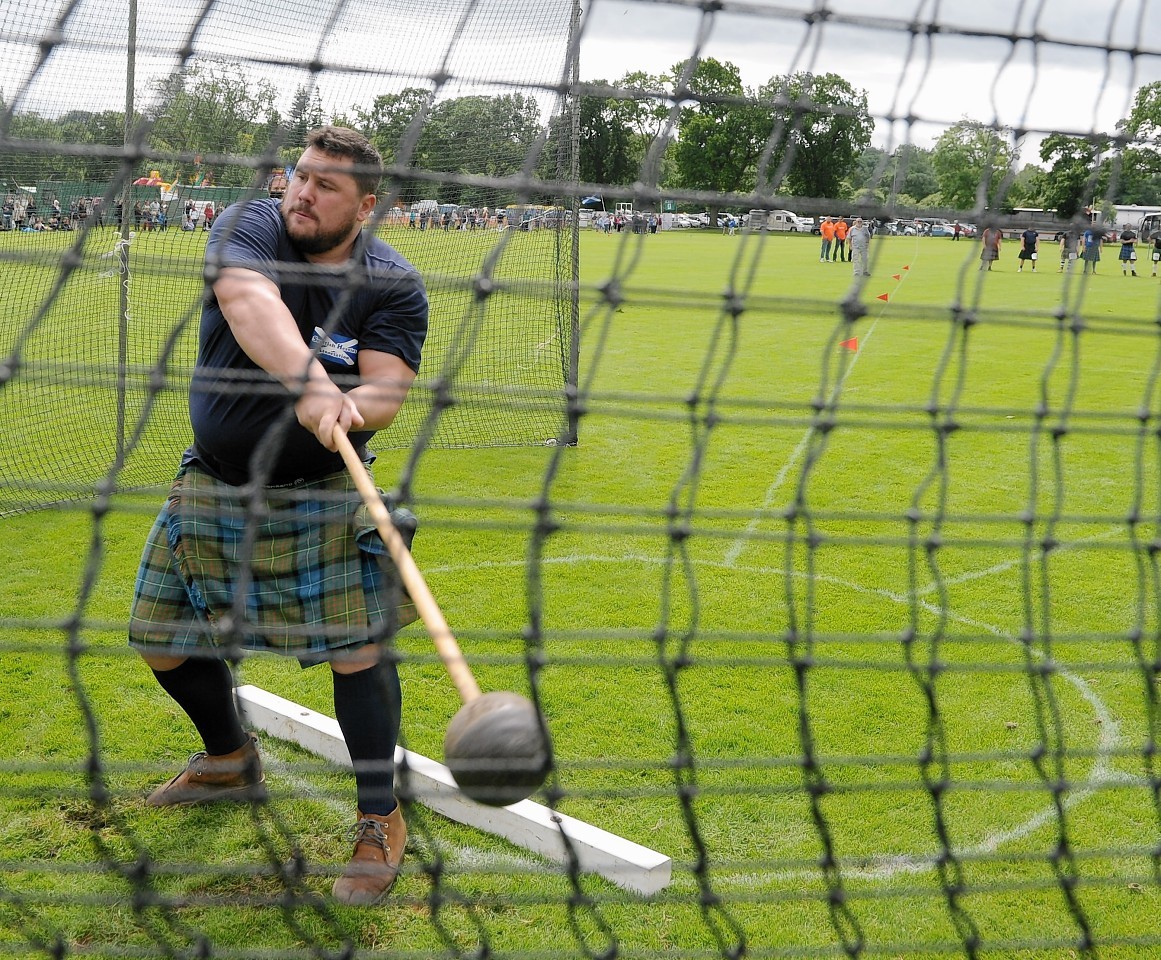 The organisers of Highland Games gatherings have raised fears that the events could be killed off by a possible alcohol ban.
Health chiefs have called for the Scottish Government to consider doing away with beer tents at public gatherings which cater to children.
The proposal has sparked concern among games organisers, who regularly attract crowds of all ages to events across the north and north-east and fear it could be extended to their events.
Yesterday, the organiser of one of the most northerly gatherings warned that such a ban would put her games at risk.
Linda Turtle, Secretary of the Durness Highland Games, said: "I think you would have very few attendees at the games without a beer tent, and there would be a question as to whether they would go ahead."
Ms Turtle's point of view was supported by Mike Scott, honorary secretary of Forres Highland Games, who argued that beer tents were an integral part of the experience.
Mr Scott said: "I don't think this is a very good idea. Having a drink is a tradition at Highland Games, especially for the pipe bands.
"Pipe bands always like a drink, but they don't tend to drink too much.
"This year, no-one over indulged at the bar at the Forres Highland Games and I have sent a report back to the police saying that."
Ron Drever, Secretary of the Ballater Highland Games, added: "I think things like beer tents are essential for all-day outdoor events like Highland Games. I'm not aware that there have been any particular problems in the past."
David Flear, former Landward Caithness councillor and social work manager in the far north, said that a ban would be "ridiculous".
He said: "What is next – banning candy floss because of its high sugar content? Checking burgers for their meat and fat content?"
NHS Lothian has raised the notion of an alcohol ban at events which children attend as part of a government consultation on licensing.
The health board said licences should not be granted "for events that are aimed at children and families such as school fairs, school discos and gala days".
Highland Alcohol and Drugs Partnership – a multi-agency organisation involving NHS Highland, Highland Council and Police Scotland – made a similar point in its response to the consultation.
HADP said: "Ideally any event that is organised with children and young people in mind should not be granted a licence."