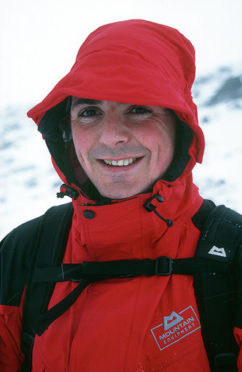 Even now, 12 years after he committed suicide in an Inverness prison, Alan Mullin's name still evokes a range of emotions.
He was the "bad boy of the British peaks", a mercurial, charismatic character who both scaled significant peaks in his personal life and suffered from an abusive childhood, ADHD and Borderline Personality Disorder.
At his best, whether serving in the Army, excelling in extreme mountaineering, or showing devotion and dedication to those he considered his friends, Mr Mullin blazed his own trail and left behind an indelible legacy.
However, as his demons spiralled out of control, and he became a danger to himself and those around him in Easter Ross, including his wife, Marion, there was a sense of inevitability about how his life would end when he was arrested after a house siege.
He died at Porterfield Prison in Inverness in 2007 at the age of just 34.
A fatal accident inquiry concluded he would have killed himself "sooner or later", and his widow believes he should have been sent to a psychiatric hospital rather than jail.
Now a new biography, Crazy Sorrow, attempts to unravel the many contrasting strands which lay behind the UK's top winter climber at the turn of the 21st century.
It explains how he was introduced to ice climbing during his military service and, within the space of two years, was making the first ascent of some of the hardest routes in Scotland such as Steeple (IX, 9) at the Shelter Stone in the Cairngorms in 1999.
Editor Grant Farquhar used writings that Mr Mullin left behind and combined these with anecdotes from other climbers to create a compelling tale of his life including his childhood, army service, climbing career and tragic final days.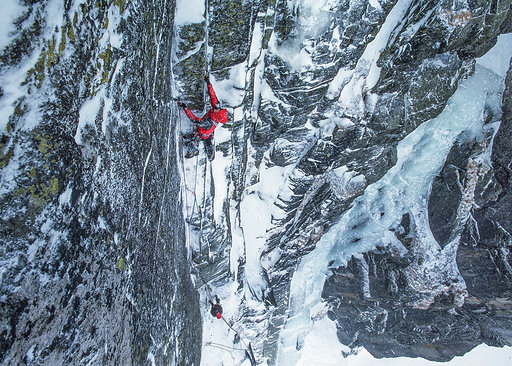 Mr Farquhar said: "I have been climbing for more than 35 years and I was a contemporary of Alan and was very aware of his achievements in Scottish winter climbing.
"Later, I was dismayed to hear about his mental illness and death. I was very interested to find out more about him and develop a biography. As a Scottish climber, and a psychiatrist by profession, his life story ticked many boxes for me.
"In the end, Alan and his family were let down by the system rather than any individual clinicians in particular.
"People are still ending up in prison who shouldn't be there, in circumstances where they are a danger to nobody but themselves."
While it is impossible to gloss over the melancholy climax to the story, Mr Farquahar and his colleagues were determined to accentuate the brilliance which preceded it.
He said: "Alan came from a deprived and abusive upbringing. The legacy of this was ADHD and Borderline Personality Disorder.
"He left school without qualifications to join the army. His life thereafter was an epic continuous search for meaning which eventually led him to climbing.
"Despite being an outsider, he smashed the grade barriers becoming the best winter climber in the country and he was able to hold his own with the best in the world."