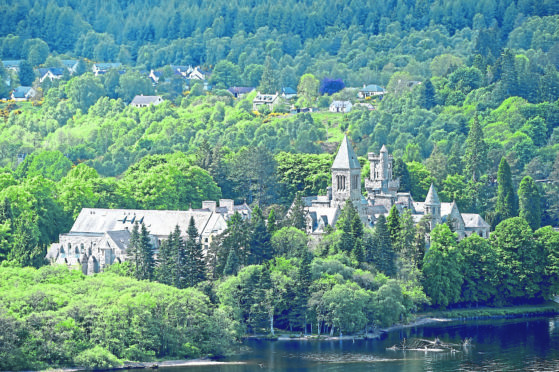 A witness has told an inquiry of the "anguish" he suffered as he realised he may not have been alone in suffering sexual abuse while at a Highland school.
The former pupil also said he felt "quite bitter" that the Catholic order which ran the Fort Augustus Abbey had not apologised to him.
The man, using the name "Michael", was the latest ex-pupil to give evidence to the Scottish Child Abuse Inquiry in Edinburgh this week.
On Tuesday, five different witnesses reported allegations of physical and sexual attacks by monks and staff members.
Giving evidence yesterday, Michael said that a teacher at the school drove him to his home during half-term when he was about 14.
He told the inquiry, chaired by Lady Smith, that the man gave him whisky and made him watch a pornographic film.
Michael said that the teacher then "forced me to touch him and he did several things to me".
It was also alleged that the man tried unsuccessfully to photograph the child, and told him he had taken photographs of other pupils of Fort Augustus Abbey.
He also asked the boy if he would want to take part in an "orgy" in the future, the inquiry was told.
Michael, who was from England and attended Fort Augustus Abbey in the 1970s, had mixed feelings about the school as a result of that experience, having otherwise "loved" the location, as well as his time fishing and serving in the cadets.
Asked about the long-term impact of the abuse, he said: "I think for many years I blocked it away and didn't let it out.
"It's only in the last few years I have let it out. It has had an increasingly negative effect on my life.
"I began to realise that this issue around the school is potentially much bigger than just me and him.
"It has caused me anguish, realising maybe I wasn't the only one and that there were possibly many other people."
Michael, who also told the inquiry of the "pretty brutal" corporal punishment given to pupils at the school, added that he believed he should have received an apology.
"I got the sense that troublesome monks were sent to the school because it was quite remote," he said.
"I don't believe that the order has actually apologised for what happened and I feel quite bitter about that."
The inquiry continues today.