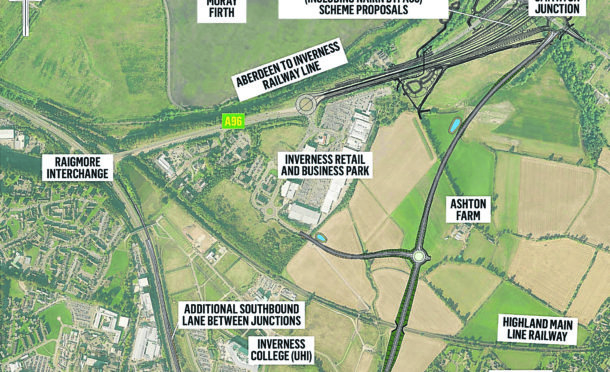 Compulsory purchase orders have been lodged in a bid to progress the multi-million pound East Link connecting the A9/A96 Inshes to Smithton road scheme.
Highland councillors were yesterday given an update on the scheme, which was described as "vital to the growth of the eastern part of the city of Inverness".
Transport Scotland have now published draft orders and an environmental impact assessment report.
The project has now moved into the final consultation stage.
A report to the environmental, development and infrastructure committee yesterday said the road scheme was part of the Scottish Government's commitment in the £315million Inverness and Highland City-Region Deal.
Transport Scotland is funding the design and construction of 3.2km of new single carriageway road between the A96 close to its junction at Barn Church Road and the B9006 Culloden Road at Inshes.
The scheme also includes 7.3km of paths suitable for pedestrians and cyclists and an additional bridge over the A9 at Inshes.
There will also be a road connection to the rear of the Inverness Retail and Business Park and, an additional running lane on the A9 south between the Raigmore and Inshes junctions.