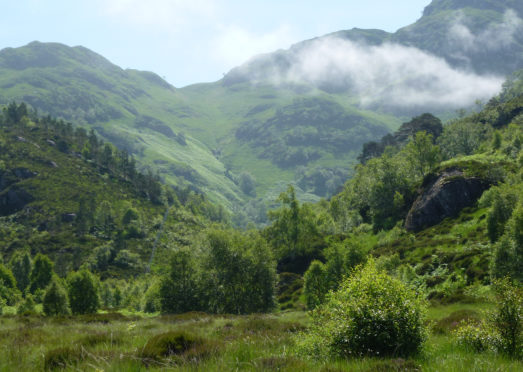 It is something a little bit different to chocolates and socks – and will help combat climate change for decades to come.
This Christmas, a well-known conservation body is offering the public the chance to "buy" a tree as a present.
The John Muir Trust has launched Plant a Tree gift, which will cover the cost of planting and protecting a native tree for your loved one in one of four areas of Scotland, from the Highlands to the Southern Uplands.
Each tree planted will remove more than a half a tonne of carbon from the atmosphere over the next 25 years, making a small but important contribution to Scotland's net-zero carbon emissions target by 2045.
Plant a Tree gifts are available at Strathaird on Skye, Coire Dhorrcail on the Knoydart Peninsula, Schiehallion in Perthshire or Glenlude, near Traquair in the Tweed Valley.
The trust's Daisy Clark said: "These are all incredible wild places where we're putting a real focus on restoring native woodlands. Over the next three years, we'll be planting 50,000 trees on Skye and Knoydart. We're also continuing to plant trees at Schiehallion, where we're working with partners to create the 3,000-hectare Heart of Scotland Forest, and at Glenlude in the Scottish Borders, where we're turning a commercial forestry plantation into a mosaic of native habitats."