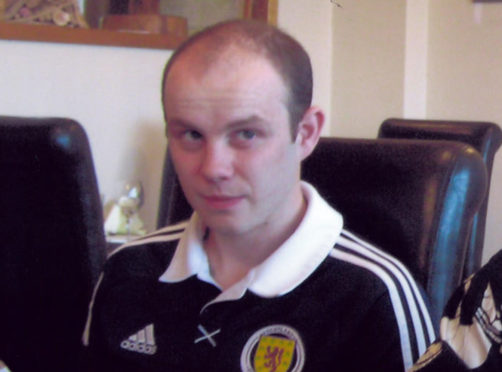 At least 10 witnesses who could shed light on the death of 25-year-old Caithness man Stefan Sutherland were never interviewed, his family have been informed.
His sister, Katrina Sutherland, 52, said they found the news " surprising", but the revelation has also given them hope a murder inquiry will finally be launched.
Mr Sutherland's body was found on a beach near his home at Occumster, south of Wick, 11 days after he vanished in 2013.
His family subsequently said he had suffered serious injuries, which they claim a pathologist's report noted were inflicted prior to his death, and that blood was found at a house he visited before he disappeared.
Now police carrying out a cold case review have informed the family that at least 10 witnesses were never formally spoken to by officers.
They have not revealed who the additional witnesses are, but their existence has been revealed amidst accusations that door-to-door inquiries, which should follow any suspicious death as a matter of routine, were conducted halfheartedly at best.
The re-examination of all evidence, including pathology reports and post-mortem photographs, has begun.
Eventually the small team of six, led by Detective Superintendent Graeme Mackie, will report to senior officers who will decide whether to mount a further investigation.
Were that to become a murder investigation, up to 20  additional detectives could be brought in.
Katrina said: "We are not really surprised that there are 10 witnesses who were never spoken to. We never thought the investigation was done properly in the first place.
"We have no idea who these people are. The police won't divulge this to us. I do believe there will be some people who saw Stefan that night that haven't been spoken to.
"Over the last six years, relatives have collected quite a lot of information themselves.
"If we give them that they have got a lot more comprehensive information to work on.
"Police are still in the process of collecting the information. They are hoping relatives will add more to that before they go out and question the public.
"This is encouraging. It is what we have been hoping for and campaigning for, for six years. We hope this time they will do a thorough, proper and robust investigation."
Det Supt Mackie said: "I would again urge anyone locally who may have information they feel could help officers to please come forward and speak to us."
The new probe comes just months after Police Scotland instructed outside force Merseyside Police to conduct an external review into the death of Kevin Mcleod, 24, at Wick Harbour 22 years ago.