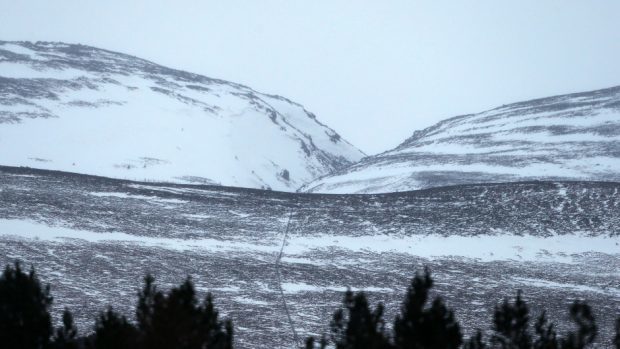 The first avalanche of the winter has been recorded in the Cairngorms.
Hillwalkers and climbers have already been warned of the early deadly threat of dangerous deceptive ledges of snow on Scotland's mountains.
The new Scottish Avalanche Information Service (SAIS) season got underway at the weekend and recorded its first snow slide at the top of Ciste Gully in the Cairngorms on Sunday.
Today five of the six areas monitored had "moderate" risk of avalanche, but Lochaber had a "considerable" warning.
Windslab – a crust or mass of snow packed tightly by the wind that can help trigger avalanches – was reported as a potential hazard in many areas.
Every winter, SAIS assesses avalanche hazards and provides daily information on the stability of snowpack in the six mountain areas.
The areas are Lochaber, Glen Coe, Creag Meagaidh, Southern Cairngorms, Northern Cairngorms and Torridon.
In Lochaber, the avalanche recorder warned on Saturday of "fragile cornices" – overhanging ledges of snow – developing "quite quickly."
The SAIS logged 144 snow slides last winter – almost half of the previous season.
In the winter of 2012/13 eight people died from deadly snow slides.
Avalanches can occur naturally, be triggered accidentally by people, or be caused deliberately to remove an avalanche risk in ski areas.
Hillwalkers, climbers and skiers use SAIS information alongside weather forecasts to help them plan trips.
The SAIS season usually runs until mid-April. The forecast is at