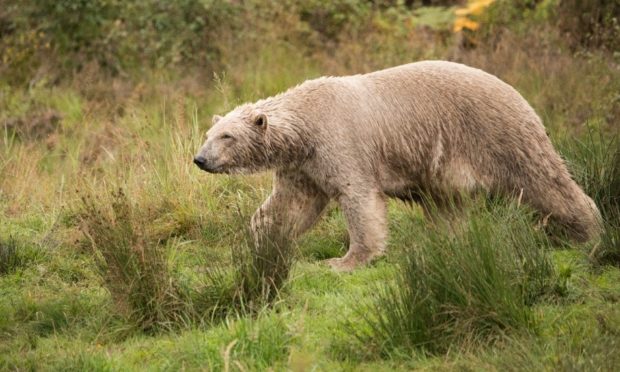 A star attraction at the Highland Wildlife Park will turn celebrate his second birthday today.
Hamish, the first polar bear cub to be born in the UK for 25 years, will be given special treats and presents from the keepers at the park near Aviemore.
And to mark the occasion, anyone called Hamish – or who is also celebrating their birthday today – can get into the park for free.
Vickie Larkin, senior animal keeper at Highland Wildlife Park, said: "It has been an incredible two years and we're really excited to be celebrating Hamish's second birthday. We're hoping he enjoys the day as much as us, and we've made him a birthday cake with ice and a few of his other favourite treats.
"Our mischievous cub has grown so much since he took his first steps outside early last year and is now even larger than his mum, Victoria. Although he does still have some way to go until he reaches his full adult size, as male polar bears can weigh up to 800 kilograms (126 stone)."
In the wild, polar bear cubs will stay with their mothers for two to three years, learning important survival skills before leaving to start their own families.
It is hoped Hamish will eventually play a role in the European Endangered Species Programme when he leaves his mother.