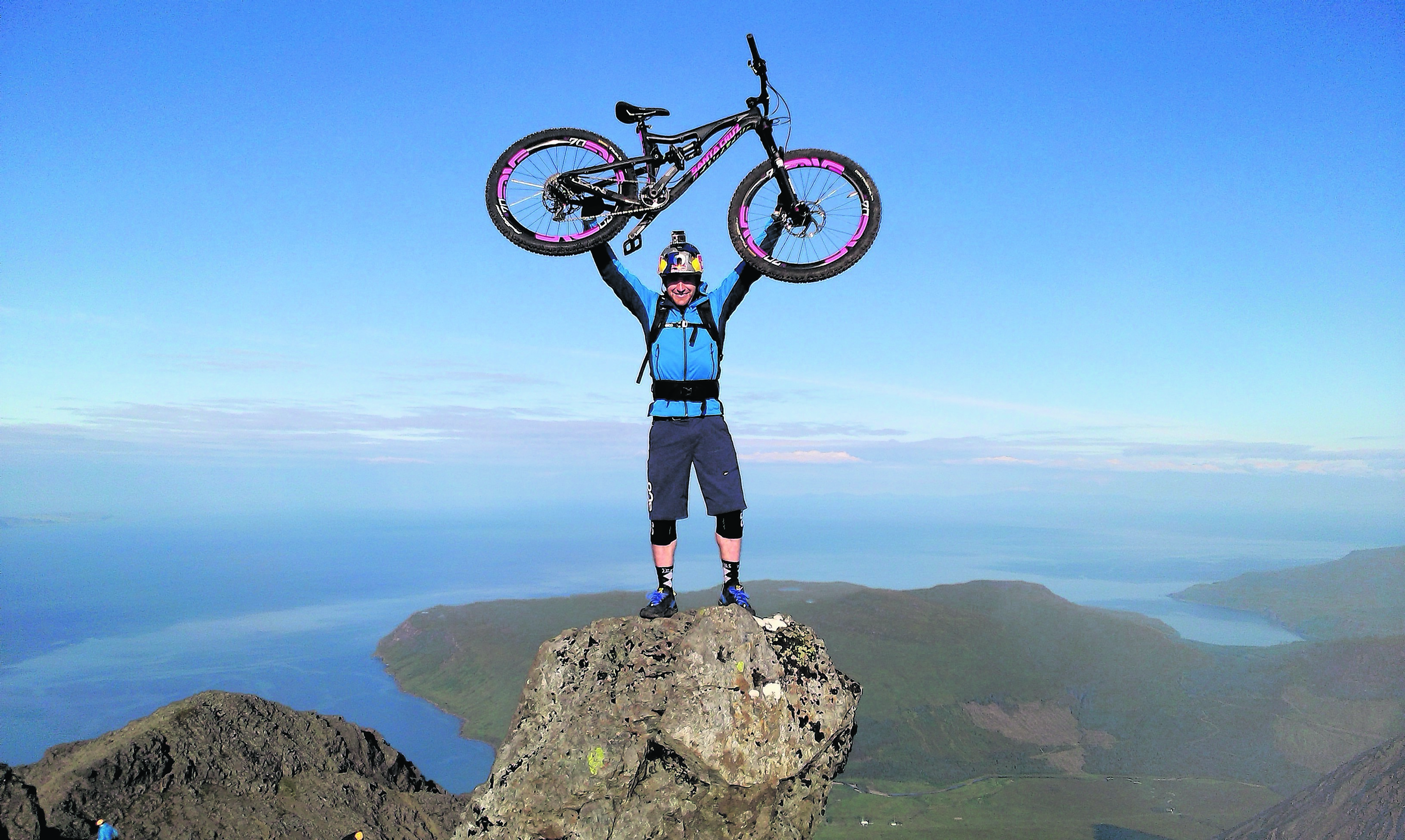 Daredevil stunt rider Danny MacAskill has created a new film to show how to hit the gym – on his bike.
"Aye, it's that time of year again to start hitting the gym sticking to those New Years resolutions. Whatever they are, make sure you are having fun while doing them!!" said the Skye-born rider on social media.
And the film adds: "New Year, New Tricks. Scottish Trials Bike legend Danny MacAskill shows us in his new film 'Gymnasium' that there are other ways to make your mark in the gym.
"Not a regular gym-goer by his own admission, YouTube sensation Danny stars in his new film and attempts to show the world that staying in shape doesn't have to be daunting.
"In his latest return to our screens, Danny seeks refuge from the 'New Year, New Me' craze by creating his personalised fitness playground in a long forgotten hall at his local sports complex.
"Even though performing a perfect bar routine while still on two wheels isn't for everyone, Danny has found that it's a case of no chain, no gain as he's able to do what he loves and stay in shape at the same time."
MacAskill, from Skye, has had several injuries over the years – including the need for career-saving surgery.
The cyclist admitted some of previous injuries left him struggling to walk and unable to ride his beloved bike for nearly two years.
In 2009, he broke his collarbone three times in six months, once after tripping on a kerb in Edinburgh.
A video also showed him trying to cope with a serious back injury that has blighted his career.
The Red Bull-sponsored cyclist travelled to a specialist clinic in America which deals with other stuntmen who have had roles in films such as Superman and Rambo.
Doctors warned him his ability on the bike would be limited for the rest of his life if he did not have surgery.
MacAskill, 34, famously rode along the Cuillin ridge on Skye – a ride which has topped more than 67.5 million views on You Tube. The daredevil cyclist's parents feared that he might kill himself with the 7.5 mile ride over the range.
But the fearless rider even took time out to pull stunts on top of infamous Inaccessible Pinnacle at the summit of Sgurr Dearg.