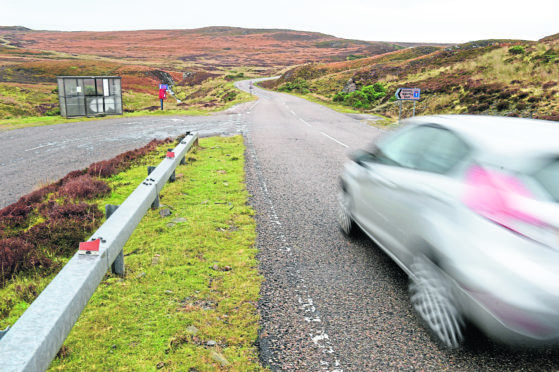 Businesses and locals operating along the NC500 have made a plea to potential visitors seeking to visit the far north during the epidemic to stay at home and curb the spread of the virus.
The plea comes amid fears people from busier areas might see the far north as an ideal location to combine a visit and social distancing.
However, business chiefs and locals have urged people not to come – and to adhere to government advice on non-urgent travel.
Posts on social media have been clear to highlight the dangers of travel at this time should disaster occur due to the already limited availability of emergency service cover in the area.
The plea, which has been shared and interacted with by more than 400 people, is instead encouraging people to postpone their trips.
It concludes: "It's not that we Highlanders are not being welcoming. We have been before and we will be again.
"Just maybe not now."
A North Coast 500 Ltd spokeswoman said it is important that government advice on travel, self-isolation and social distancing is followed.
She added: "The North Coast 500 has consistently been promoted as an experience that should be respectful to the communities that use the route for their daily activities and we will continue to do that.
"We want to reiterate that we should be following official advice and guidance in our decision making about travel and the appropriateness of social contact."
Highlands and Islands MSP David Stewart added: "The food and drink industry in the region, the jewel on our crown, is struggling like no-one could have imagined right now.
"While social media posts like this one will be seen to be counteractive to the livelihoods of all those hardworking people who run hotels and attractions on the route, there is no denying its underlying message is valid."
He reiterated that official advice must be followed during the "uncertainty".