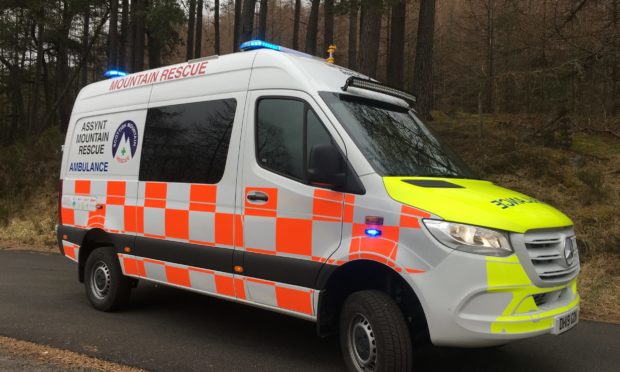 Supporters have come to the aid of a mountain rescue team which received a new fully-equipped vehicle during lockdown.
The 36 volunteers who make up Assynt Mountain Rescue Team will use the Mercedes Benz 4×4 Sprinter to provide cover across Caithness and Sutherland from their base in Thurso.
The new vehicle can be adapted to act as an ambulance to enable the vehicle to carry a stretcher and other search and rescue equipment.  It also has modern communications for radio, phone and internet.
Team chairman John Cuthbert said "This new vehicle replaces our old ambulance that was starting to become very unreliable.  From Thurso we can cover the local area and all of Caithness and Sutherland, responding to search and rescue needs.
"We are delighted that the new vehicle was able to be delivered during these difficult times and extremely grateful to all our funders who have enabled this to happen."
The £51,000 cost of the vehicle was the culmination of nearly two years of fundraising.
Team leader Sue Agnew added: "This is a real asset to the team. Deployment to help our communities is far easier with a modern, reliable vehicle like this one.
"Not only does this serve as a transport vehicle, but also gives us communications and equipment carrying to allow us to help save lives".