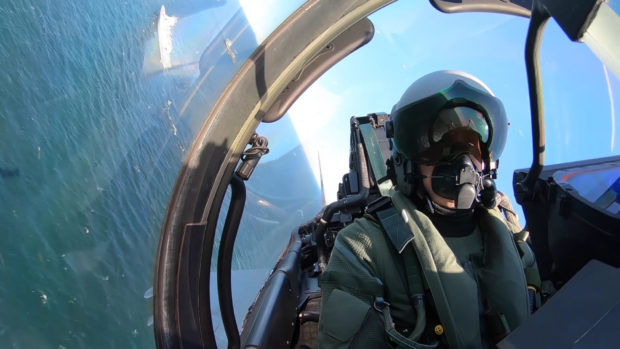 North-east air crews have performed simulated air attacks to test the defences of warships operating in the Baltic Sea.
Typhoons from RAF Lossiemouth are currently based in Lithuania on a Nato mission to defend the airspace of Eastern Europe.
As part of the deployment the jets took part in mock attacks against allied vessels commanded by the Royal Norwegian Navy.
The Typhoon squadron benefitted from the pilot leading the planning being a UK navy officer currently on exchange to the RAF.
He said: "Flying at low-level over the sea is a complex and dangerous environment. If you lose concentration, even for a moment, the results can be catastrophic, let alone when you're performing aggressive and dynamic manoeuvres.
"Having experienced this from the other side I can appreciate the workload the ship's company were under.  Watching them manoeuvre on the attack runs was an incredible sight and certainly isn't something you get to see every day."
The mission was designed to test the different layers of defence on the Nato vessels, including surface-to-air weapons and upper deck gun crews.
About 135 personnel from RAF bases across the UK have been deployed to Lithuania to support the Typhoons from 6 Squadron.
During the mission the detachment will also be taking part in other training activities, including air defence and air combat to share skills with local forces.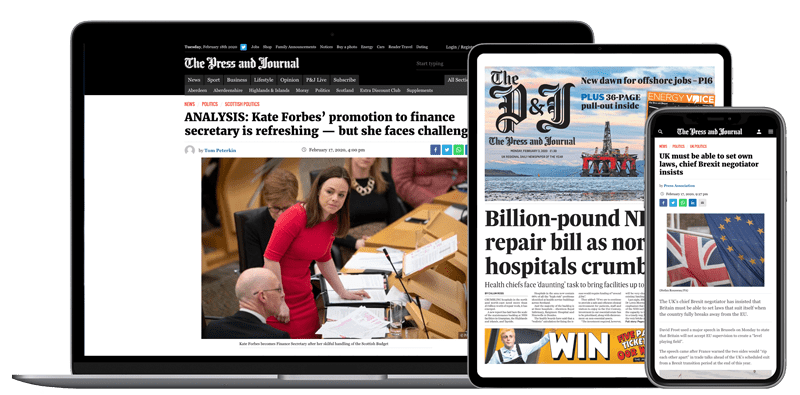 Help support quality local journalism … become a digital subscriber to The Press and Journal
For as little as £5.99 a month you can access all of our content, including Premium articles.
Subscribe