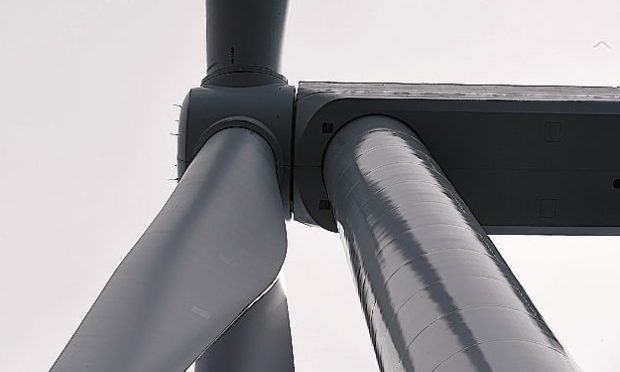 A group of Lewis crofters are calling for a change to a law it claims is crippling the potential of communities wishing to use land for development.
It follows the group losing an appeal in a long-running battle to build community-owned wind turbines on common grazings.
The Court of Session ruled against the four townships of Sandwick North Street, Sandwick East Street, Melbost and Branahuie and Aignish who challenged a decision by the Crofting Commission to refuse their application.
The commission turned down the townships on the basis that approval would be detrimental to the interest of the landlord, the Stornoway Trust, under terms of the Crofters (Scotland) Act 1993.
In a postscript to the decision, the court said the case highlighted general concerns about the development of what might be underused croft land, including common grazing.
It said that, for the situation to change, a section of the Act would need to be repealed.
In 2010, the trust leased land to Stornoway Wind Power to develop a 36-turbine windfarm on the common grazings.
In 2016 the crofters submitted applications to develop 21 community wind turbines in the same location.
The communities said that, while disappointed at the decision, they hope the court's comments will be acted upon by MSPs and government ministers.
In a statement they said the commission has a duty under the Act to reach decisions by balancing interests, including those of the landowner, estate, crofting community and the wider public interest.
But they added: "Applications made by crofting communities to develop their common grazings are uniquely subject to, what our case has shown, is an effective veto by the landowner alone, without consideration of the other interests.
"This veto is not right or sensible. Moreover, as it affects half a million hectares of common grazings in the Highlands and over 500 crofting communities, it is crippling the potential of crofting communities to use their common land for sustainable development such as community energy projects that we wanted to pursue."
The trust welcomed the court decision and said the Stornoway Wind Farm project can now move forward.
Trust factor Iain Maciver said it offers the best chance of creating "meaningful development" in the area. He said if the project proceeds as planned the crofters will receive a share of rent worth more than £500,000 a year.
The Crofting Commission said it will take the court comments into account in future applications.
A spokesman said: "We recognise that the crofters involved in this appeal will find the court's decision to be disappointing, but it is the commission's view that due to the legislation as it currently stands, it had to refuse the original applications."
The Scottish Government said it is committed to supporting a thriving crofting sector and understands frustration arising from there being no Crofting Bill scheduled for this year during the pandemic.