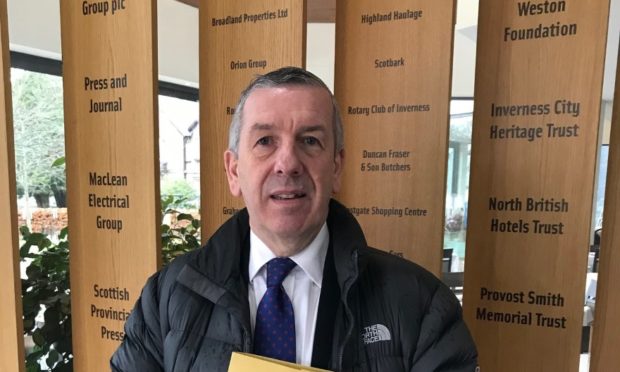 NHS Highland bullying victims say the lack of independence on a committee set up to discuss compensation for those affected is "undermining the process".
The health board and Scottish Government are now being urged to rethink the committee make-up.
A scheme designed to help resolve the bullying claims made by staff provides access to an independent panel.
This followed a review by QC John Sturrock and intervention by the Scottish Government.
NHS Highland also set up a "healing process remuneration committee" to look at compensation for some of those involved.
However, it is being claimed the committee could have members, or people sitting in on the meetings, who have been involved in individual staff cases.
The T-Party, a group formed to help the victims, says the involvement of the remuneration committee "completely undermines the independence and original purpose".
They believe members of the committee could have prior knowledge of some cases, compromising the impartiality of the process.
The group added the involvement of the committee will mean "the driving force of the bullying culture will persist and continue to damage the lives of those who work for NHS Highland, as well as patient care".
The T-Party has raised the issue with MSP David Stewart who said the health board and government should "have a rethink".
Fiona Hogg, NHS Highland director of human resources, said confidentiality is a critical issue for those taking part in the process.
She said the system has been designed with "complete anonymity" as the foundation principle and the remuneration committee will not know names or other information which would identify people when considering the recommendations.
She added: "We recognise that those involved with this group have concerns and are deeply impacted by their experiences.
"This is why we have invested so much time and effort in developing this unique healing process, which has been made as independent as is possible whilst still complying with the required governance standards expected of us."
A Scottish Government spokesman said: "An Independent Review Panel (IRP) was appointed and a full conflict check is done to ensure that members have no connection to any particular case.
"The IRP is entirely independent of NHS Highland, and makes recommendations to the Chief Executive through the Remuneration Committee – they cannot go directly. The Remuneration Committee does not have any role in making recommendations, but simply acts as a conduit.
"Recommendations are made by the IRP on a no-names basis, unless otherwise agreed, to protect the identity of the individual and to ensure the entire process is independent."