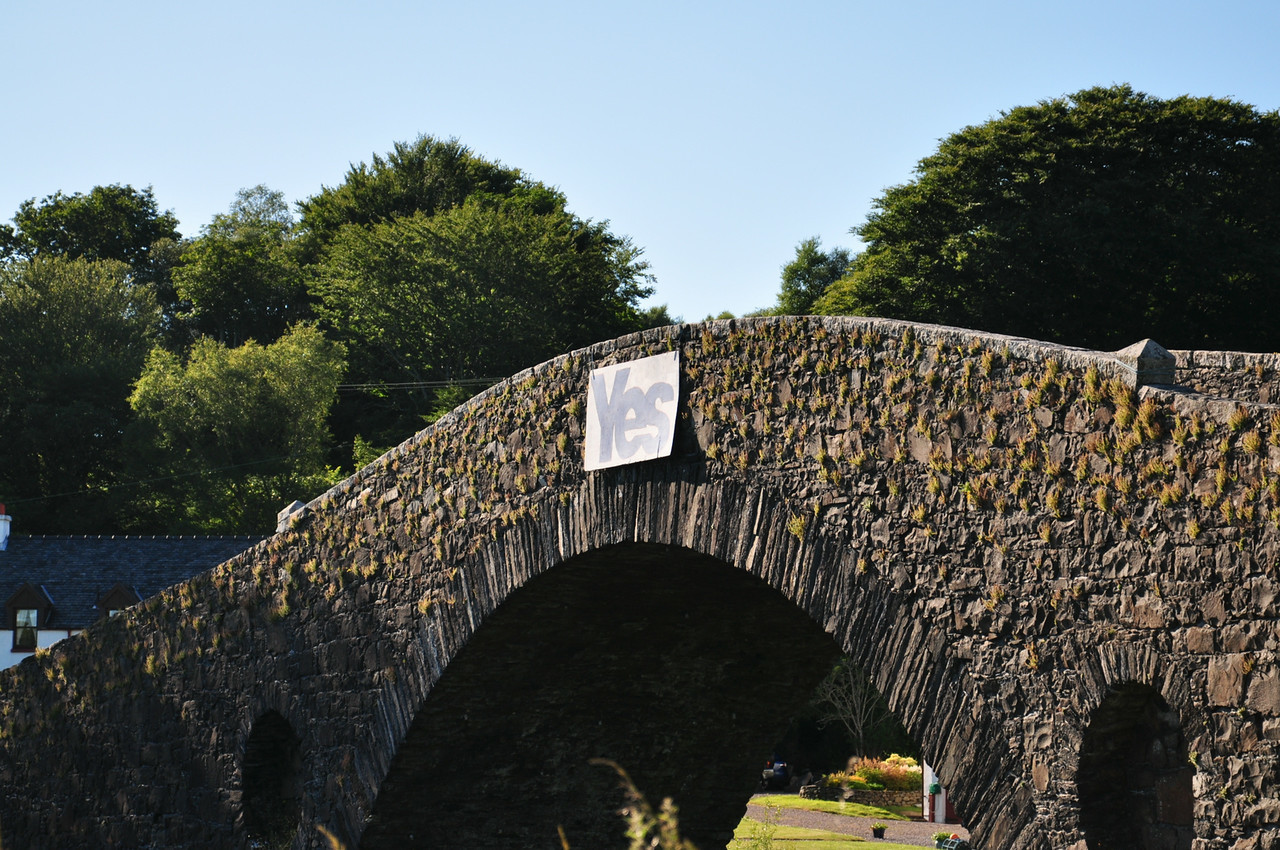 A Yes referendum campaign sign has appeared on a famous west coast landmark.
But who hung the sign from the Bridge over the Atlantic at the isle of Seil.
The bridge connects the small island to mainland Argyll.
The sign, presumably hung there by Scottish independence supporters, has prompted some debate on social networks, with one woman allegedly having threatened to take it down.
It was still in place this evening.