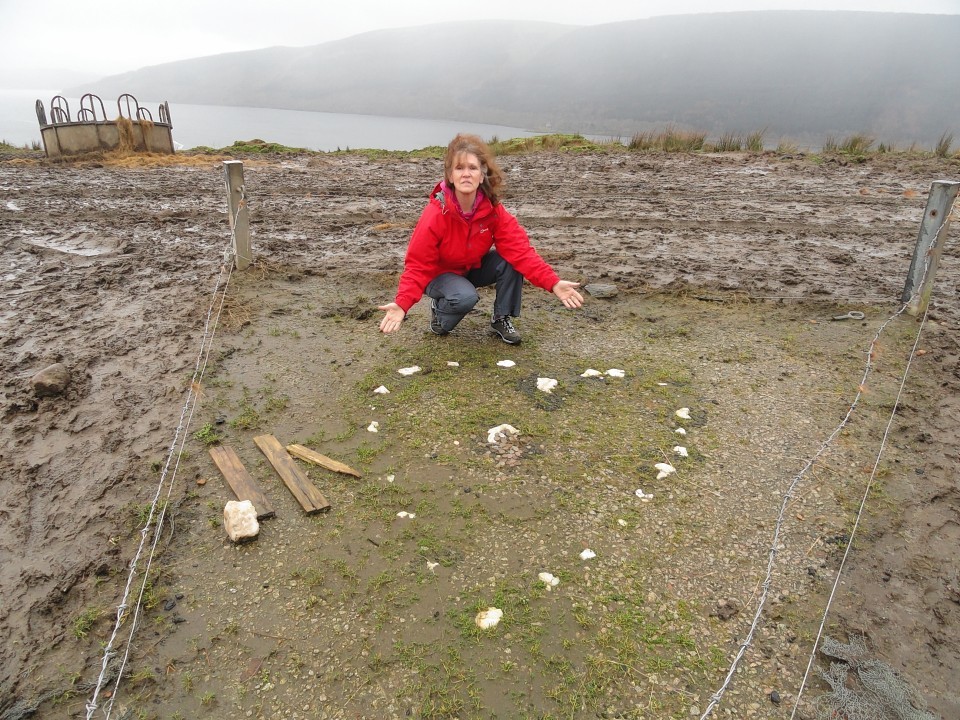 A woman campaigning to protect a site sacred to the travelling people has been invited to state her case at the Scottish Parliament.
The Tinker's Heart, on a hillside near the Rest and Be Thankful in Argyll, has served as a marriage place for travelling people for centuries.
In a field by the road to Strachur, overlooking Loch Fyne, quartz stones are embedded in the ground, in the shape of a heart.
Traveller, author and storyteller Jess Smith is calling on Historic Scotland to schedule the site as a protected area.
The government body has previously said the heart "does not meet the criteria for scheduling as a monument of national importance".
But a petition organised by Mrs Smith on the Scottish Parliament's petitions page collected 1,128 signatures.
It calls on the Scottish Government to direct Historic Scotland to investigate what action can be taken to ensure the preservation of the heart.
Now Mrs Smith has been invited to speak to the petitions committee on September 30.
She said: "Not everyone who petitions the parliament gets to meet the Petitions Committee. We are lucky to have been given the opportunity to go and further endorse the campaign.
"More than 120 people, some very distinguished including doctors and professors, left comments supporting the campaign on the petition.
"Perhaps that is why the committee gave me a date to meet them face to face and say why I believe this should be a historical monument. I don't see any reason why it shouldn't be.
"It would also show the travelling people that Scotland respects them and accepts the culture. That's my dream."
David Stewart MSP and convener of the Scottish Parliament's Public Petitions Committee (PPC) said: "Jess Smith cares deeply about the issues around her petition, and the public petitions committee looks forward to hearing these discussed in more detail."