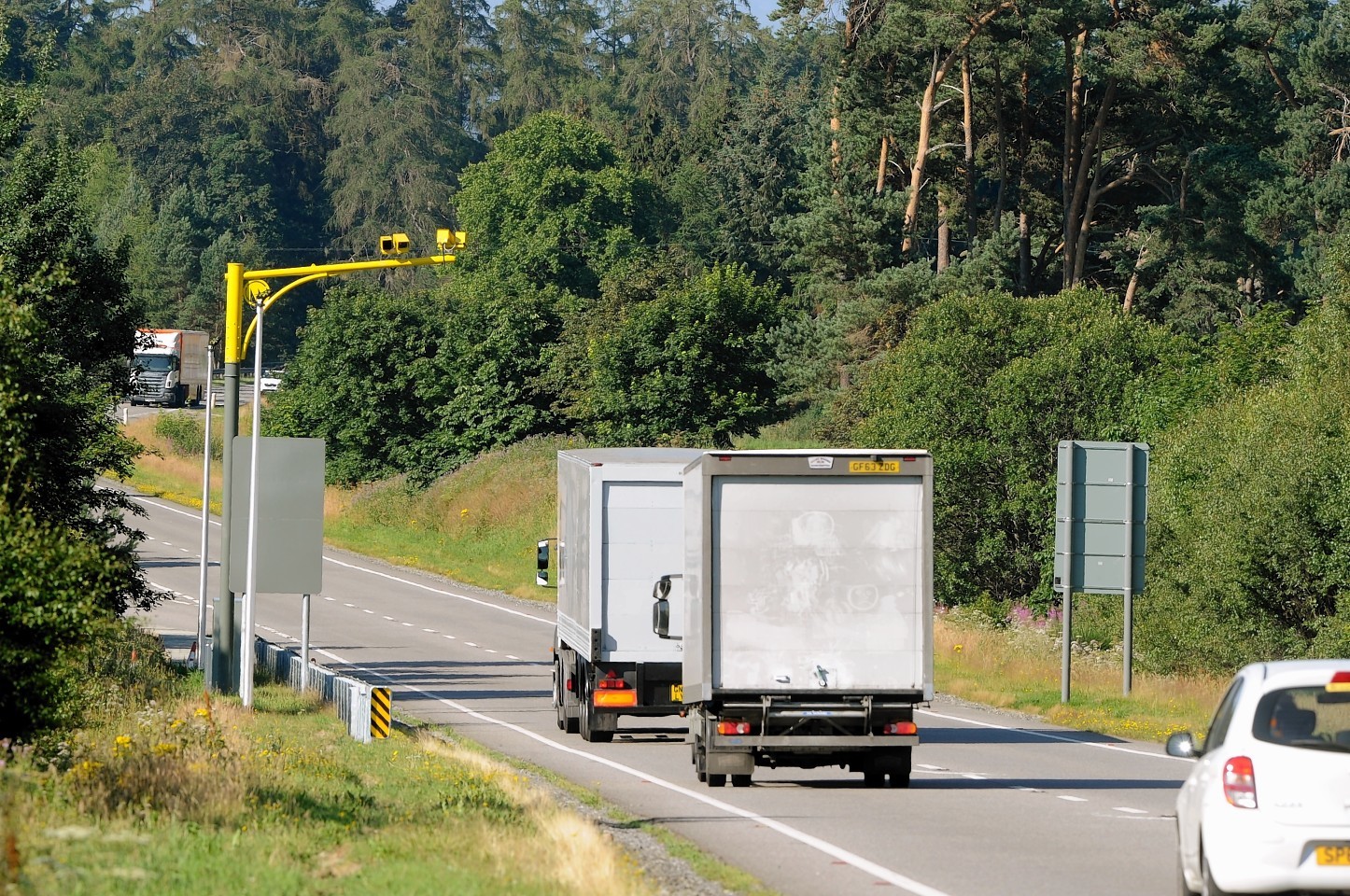 SNP ministers are under fresh pressure to scrap a controversial average speed camera scheme on the A9.
Campaigners spoke out after it emerged the UK Government has approved plans to increase the HGV speed limit from 40mph to 50mph on all single carriage roads in England and Wales without installing a single safety device.
UK Transport Minister Claire Perry has also announced proposals to increase the speed limit for heavy goods vehicles on dual carriageways from 50mph to 60mph.
A spokeswoman for the Department of Transport said enforcement was "a matter of the police".
Campaigner Mike Burns claimed the situation meant the Scottish Government's view that HGV speed limits on the A9 could only be increased if average speed cameras were installed could not be justified.
Opponents of the £2.5million scheme claim they will cause driver frustration and lead to more accidents on the notorious road but Transport Scotland insists the cameras will improve safety.
The devices have been installed on single carriageway stretches of the A9 between Inverness and Perth and are due to be activated at the end of the month.
Mr Burns, an IT worker from Foyers, said: "The UK Government have announced they are raising the HGV limit to 50mph across England and Wales without the need of one additional speed camera to improve safety and the economy.
"The Scottish Government must now justify why they need cameras to perform a trial while the rest of the UK are making it a permanent law."
But a spokeswoman for Transport Scotland claimed the devices were already encouraging drivers to improve their behaviour even though they were not operational yet, as figures showed there had been a reduction in fatalities.
She added: "We announced our intention to install the average speed cameras five months before the HGV pilot but their main function is to save lives by encouraging drivers to observe the speed limit and improve their behaviour behind the wheel.
"There are no plans to replicate the increase in HGV speed limits being pursued in England and Wales here in Scotland, as we believe that there is not sufficient evidence in this area to justify a blanket change in the speed limit."