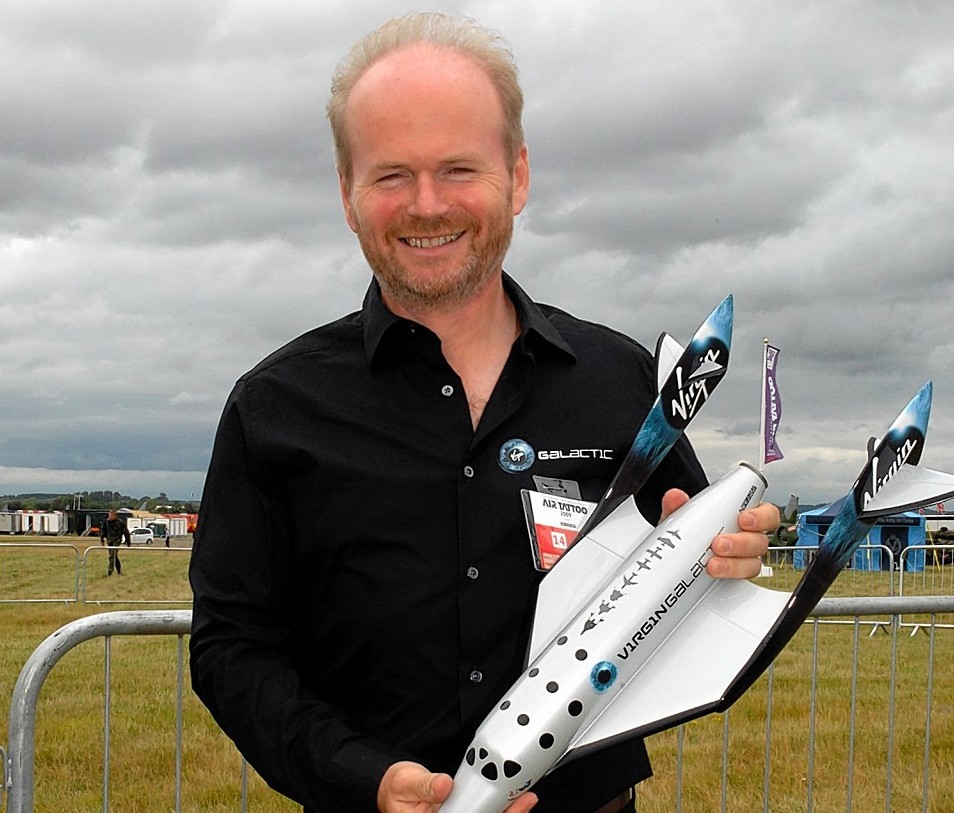 The mother of a Highland-born test pilot for Virgin Galactic has spoken of her relief that he was not on board the doomed spacecraft.
Sutherland man David Mackay is the chief test pilot with Sir Richard Branson's space tourism mission.
His colleague Michael Alsbury died and an unnamed co-pilot was seriously injured in a test flight crash over California on Friday.
The co-pilot was able to eject from the aircraft as SpaceShipTwo exploded, but Mr Alsbury died.
The spaceship's launch craft, WhiteKnightTwo, landed safely.
Mr Mackay called his 91-year-old mother at her home in the north of Scotland to tell her that he was alive and well.
Last night, Sheila Mackay, of Helmsdale, said she was pleased to have heard from him.
"He is ok," she said, adding that it was an "enormous relief" to have heard from her son.
Mr Mackay is currently based at the company's headquarters in New Mexico and has played a major role in the research and development of SpaceShipTwo.
Born at Dunbar Hospital in Thurso, he lived at Bettyhill, in Sutherland, before moving to Helmsdale at the age of six.
In an exclusive interview with the Press and Journal in 2011 he said he was captivated by the low-flying aircraft he saw arriving and departing from the RAF base at Lossiemouth.
"I used to watch lots of exciting aircraft like Buccaneers and Hunters," he recalled.
"It all looked incredibly exciting and as a young boy they were my inspiration.
"I thought being an astronaut would be the best job in the world."
The 57-year-old joined the air force and spent 16 years working in Europe as an RAF test pilot.
He left in 1995 to join Virgin Atlantic as a long-haul pilot, and was then approached by Virgin Galactic to become its chief pilot.
He relocated to California with his wife, Sue, and children, Duncan and Katharine, to work on the project.
Investigations into the crash are expected to take several months.
Sir Richard Branson, who owns the company, has said he will continue with his dream of creating a commercial spacecraft.
WhiteKnightTwo took about 45 minutes to reach an altitude of 50,000ft and then released SpaceShipTwo.
Witnesses said it exploded just moments after igniting its rocket motor after release.