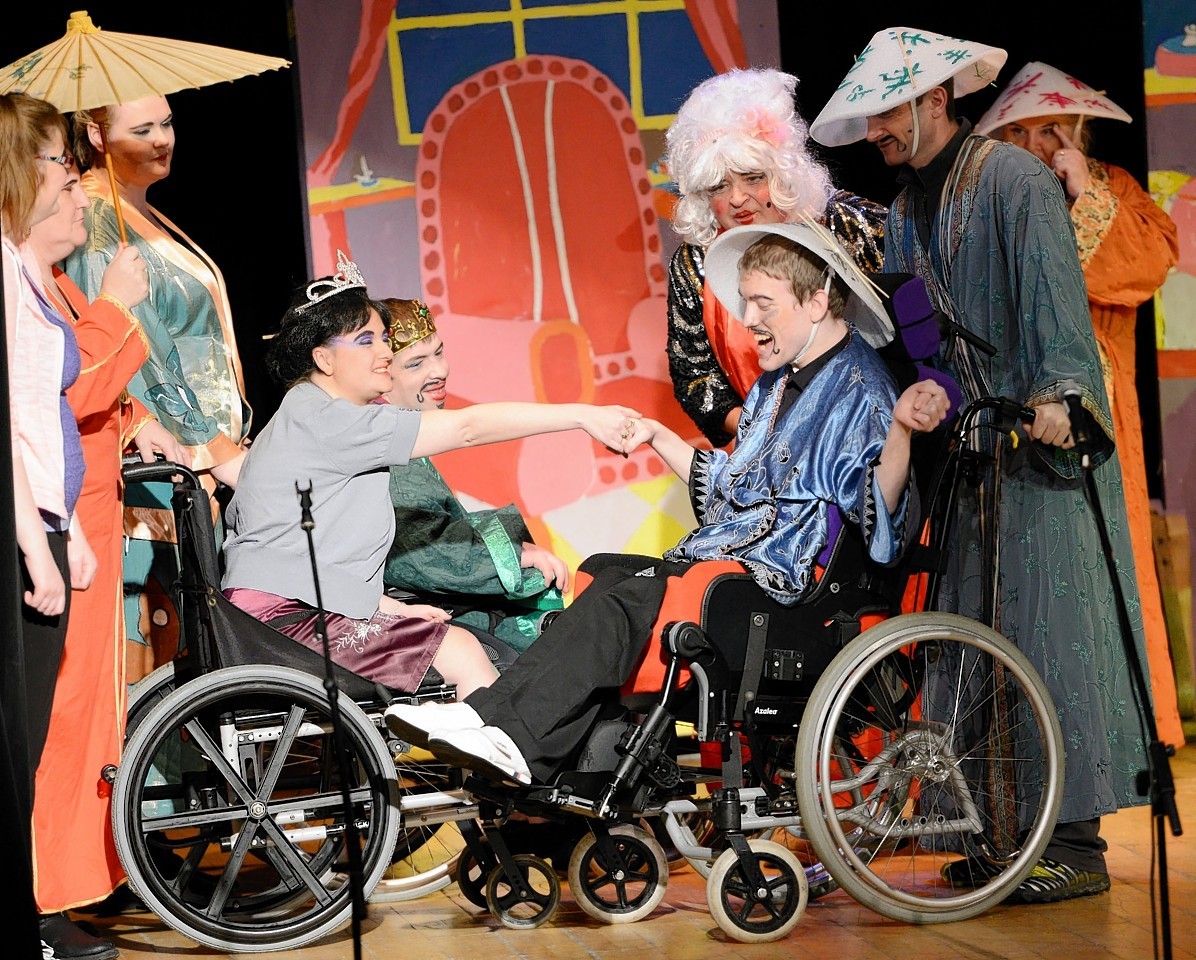 Athletes from Highland Disability Sport Lochaber donned colourful costumes and took to the stage at Fort William's Nevis Centre for a charity pantomime at the weekend.
The cast's unique interpretation of Aladdin raised more than £600 towards the cost of sending the group to the Disabled Olympics in Sheffield next year.
For the youngsters – who included gold, silver and bronze medal winners from previous games – the show was the culmination of many months of rehearsal.
As well as learning their lines, they had to blend wheelchair and walking action into the storyline.
An audience of about 120 people laughed, joked and joined in the action as Aladdin, played by Mark MacLeod, attempted to outwit the wicked Abanazar, played by Drew Brown, to the calls of "He's behind you".
Widow Twanky, played by Geoff Wright, and her sons – Hanky Panky Twanky (John Angus Sillars) and Lanky Panky Twanky (Jack MacMurray) – also added to the hilarity as they juggled oranges, lemons, flour and eggs into a cake with predictable, disastrous results.
The hall also rocked to numerous dance routines, singalongs and jokes.
The fundraising show was the idea of disabled sports organiser, Ann Brown, and dedicated to the memory of late team member, Tommy Sutherland, who asked the group to put on his favourite show, Aladdin, at Christmas.
Ms Brown said: "Everyone did a brilliant job and it was really good. I would like to say a special thank you to everyone who supported it and to Geoff Wright, who wrote, produced, directed and performed with great patience".