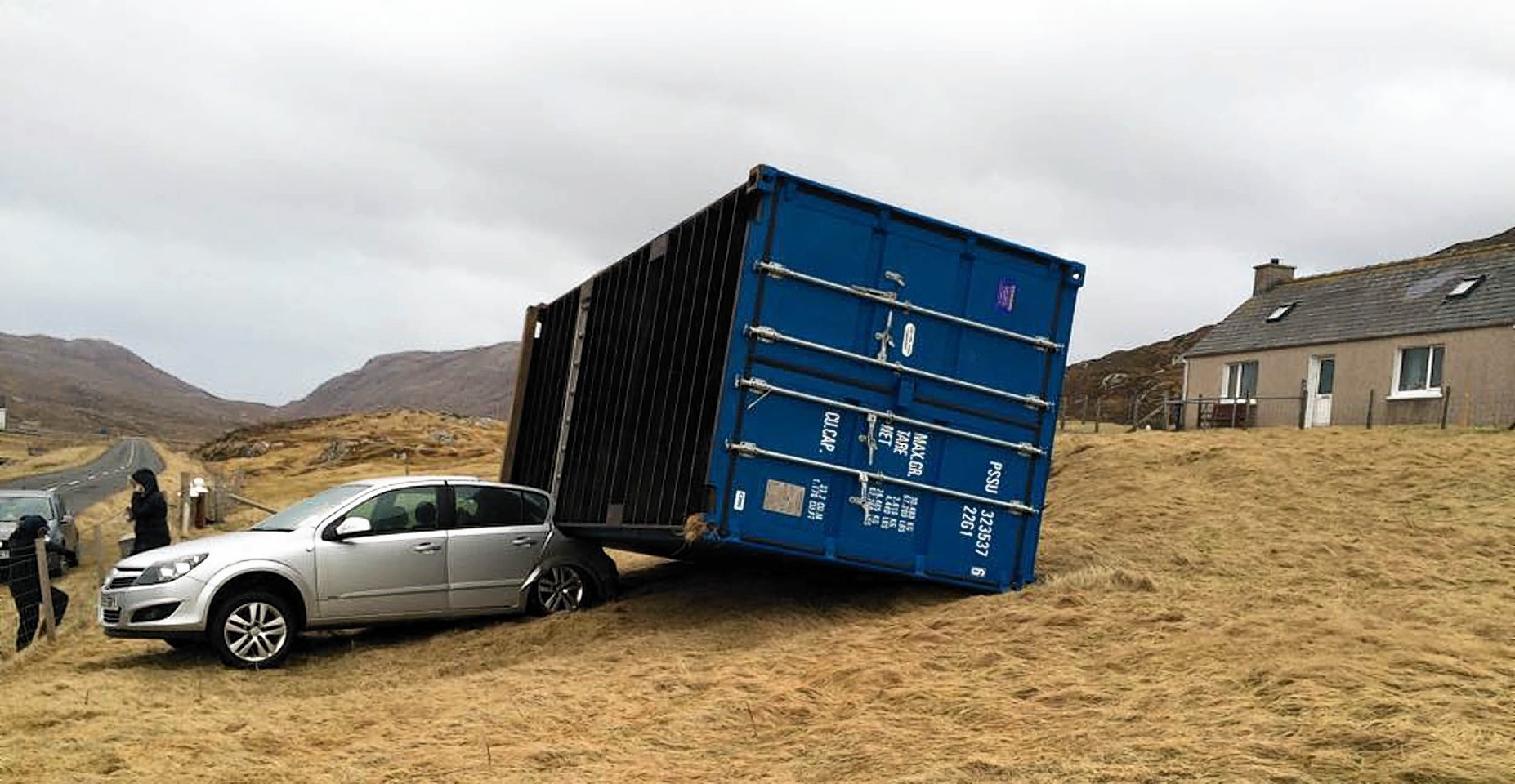 A Harris family had a lucky escape after a two-and-a-half tonnne shipping container was blown over by gale-force winds, narrowly missing their house.
The heavy container was strapped to the ground close to the Fraser's home in Seilebost when it was sent crashing into the back of their car by 113mph winds.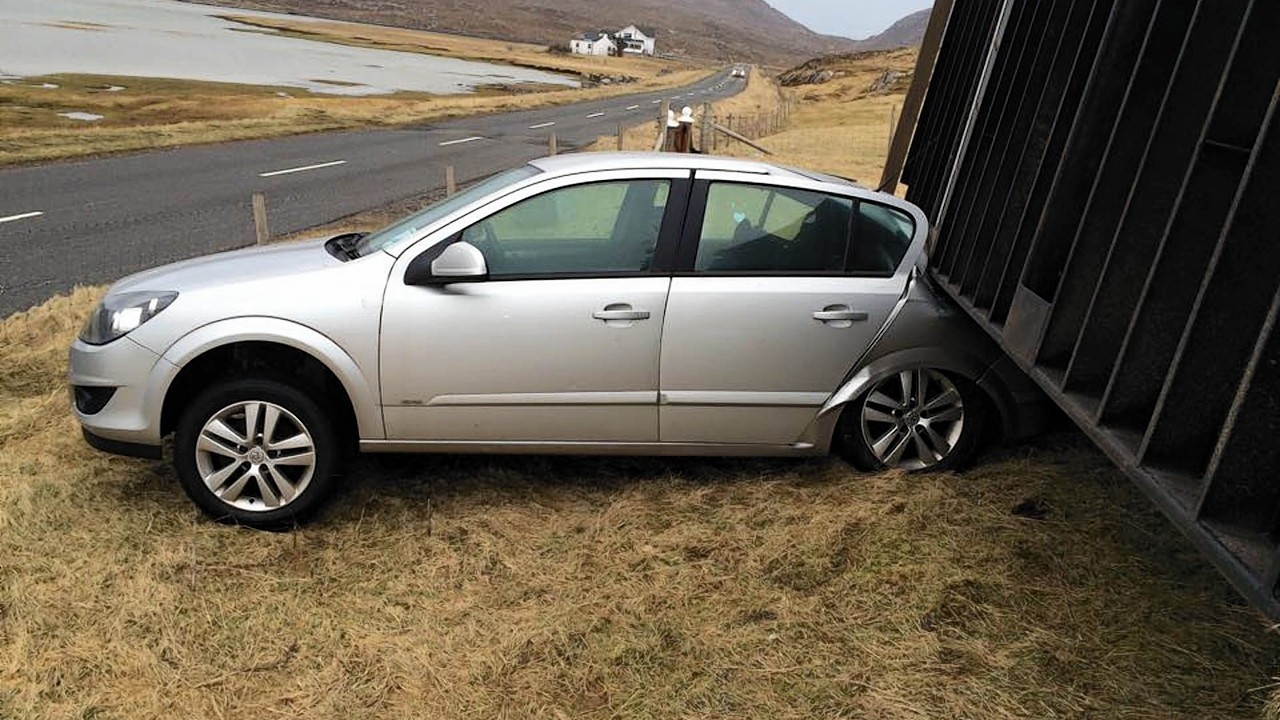 Bill Fraser said: "We woke up in the morning and I just opened the door and noticed the container wasn't there.
"The container was sitting between two houses. The wind had broken one of the anchor straps and moved it about 20ft to the car."
The back of the vehicle has been completely crushed and if both straps had broken it is feared it would have destroyed the house.
Fortunately no one was injured in the incident.
Bill Fraser, his wife Sandra and their two-year-old son Rory had also been without power from Thursday to Saturday.
Locals have to taken to ferries for shelter while nearly a quarter of homes on the Islands suffer from power cuts.
The 30-year-old added: "There is such good community spirit here.
"People help each other when they can."