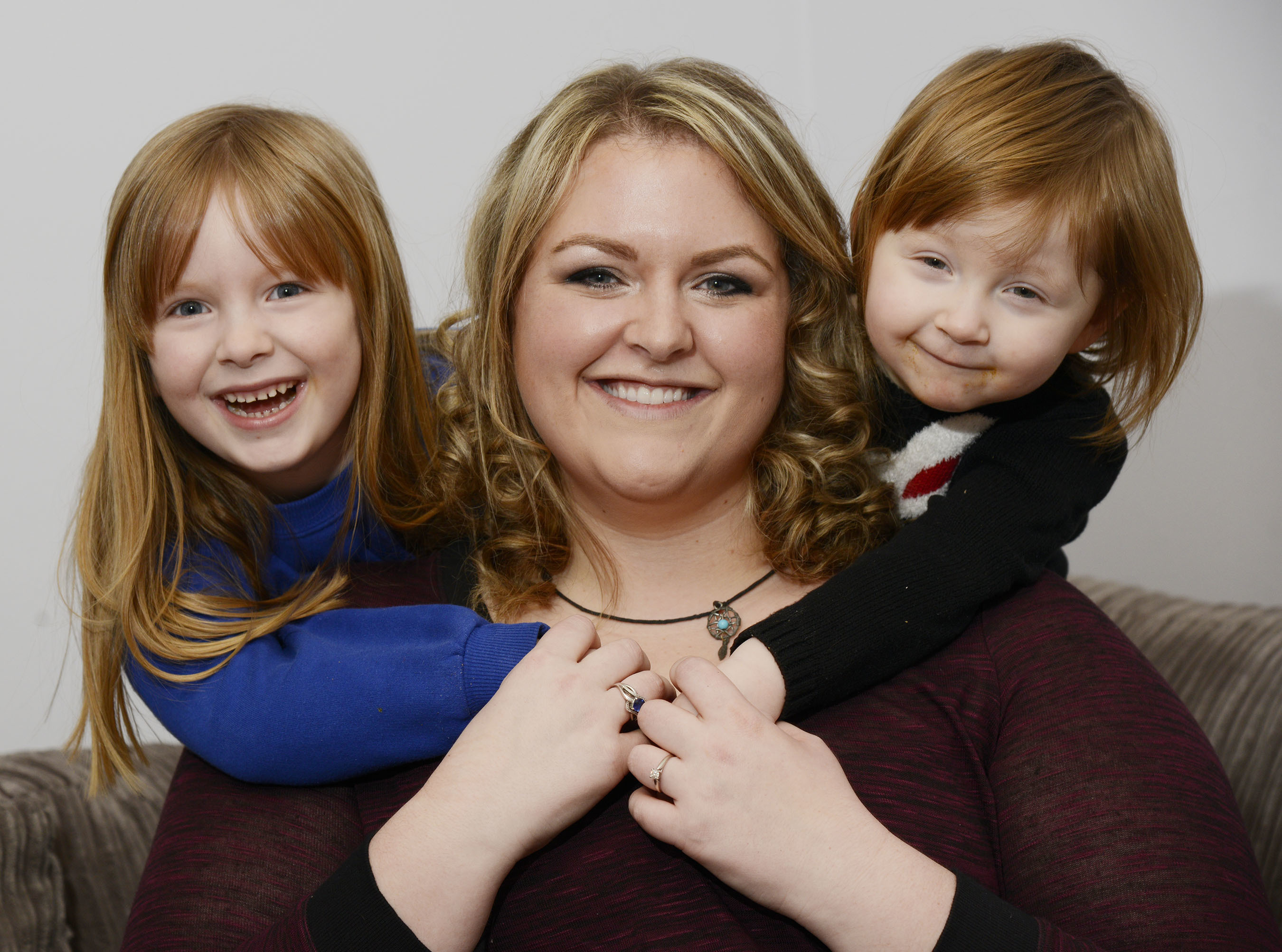 A Lochaber family who face being split up if the American mother and one of her daughters are sent back to the US, have been granted the right to appeal.
Martin McGuire and his fiancee Mary Beard have been told she and Brianna, her five-year-old daughter from a previous relationship, must leave the UK.
The couple have another daughter, Molly, 2, who has a British passport and is allowed to remain in this country.
The family feared being split up before Christmas after Miss Beard and Brianna were given 14 days to leave, but they applied to appeal the decision and were allowed to remain at their home in Spean Bridge, where Brianna attends school, until they received a response from the Home Office.
And they have now heard that she has been granted the right to appeal.
Miss Beard, 27, said: "We were so pleased to get the letter. It's great we have got the appeal.
"It's nice, but it's also pretty scary as we have now got the daunting task of going in front of a judge again.
"The whole thing has put a damper on everything that would normally be exciting and fun."
The couple met online about four years ago and, after being penpals for about six months, Mr McGuire travelled out to Kansas City, Missouri, to visit Miss Beard in October 2010.
Miss Beard came to the UK two years ago for six months on a visitor's visa then returned in November of the same year on another tourist visa.
She applied for permanent residency, but this was refused.
She then appealed this decision and made what is known as a "Zambrano application" following a European Union ruling in a case involving a person of that name.
The Zambrano judgement, which is still relatively new, established that member states could not refuse someone the right to live and work in the host member state, when they were "the primary carer of a EU citizen who is residing in their member state of nationality".
And Miss Beard pointed out that she is Molly's primary carer as Mr McGuire, 29, works full-time in a local shop.
The couple are now waiting to hear where and when the latest appeal hearing will be held.
Miss Beard said: "Last time it was 10 months between getting the appeal and the court appearance, which was in London. We are hoping it will be in Glasgow this time.
"It is good to know we will be here for a bit longer now and we are really hoping we can win this case and stay together as a family."
A Home Office spokesman said it was up to the individual to provide the required evidence to support their application.