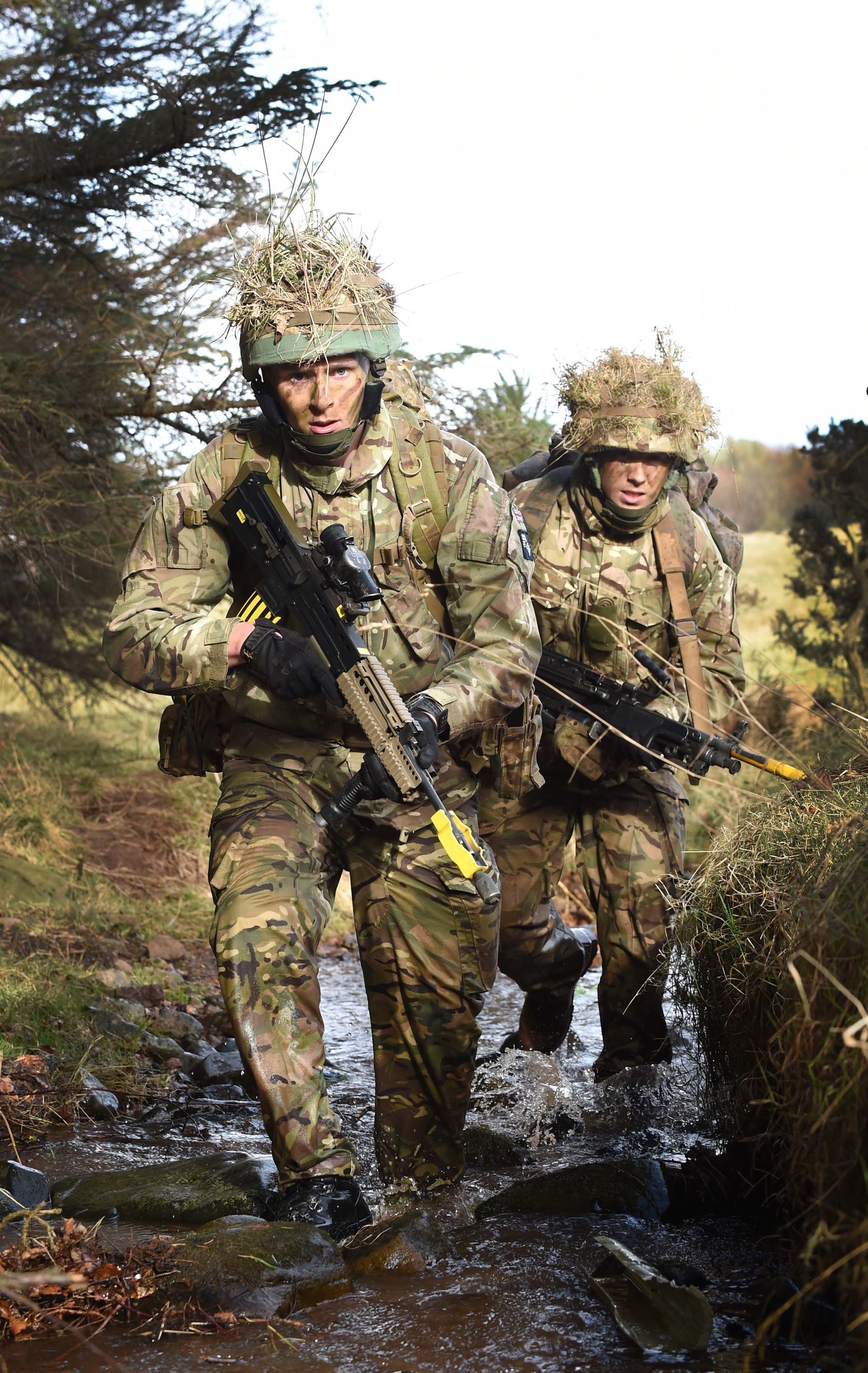 Scottish soldiers have taken part in a gruelling six-week course that will prepare them to lead their comrades into battle for the first time.
Jack Grieve, 20, who serves in The Highlanders, 4th Battalion The Royal Regiment of Scotland (4 SCOTS) was one of more than 40 soldiers selected from across the regiment to take part in the ongoing leadership course.
The 'Section 2I/Cs' course is the first step in the command ladder and provides junior soldiers the skills they require to be promoted from Private to Lance Corporal.
Soldiers embarked on live and blank firing training exercises as well as management and theory exercises.
The soldiers have been training at Dreghorn Barracks in Edinburgh and Barry Buddon in Angus to hone their firing and range skills ahead of a major assessment in Wales.
Private Grieve said that the course had improved his confidence.
He said: "The course has been great. I was a shy and quiet guy, but the course has made me more confident and outgoing."
Private Grieve joined soldiers from The Royal Scots Borderers, 1st Battalion, (1SCOTS); The Royal Highland Fusiliers, 2nd Battalion (2SCOTS) and The Black Watch, 3rd Battalion (3SCOTS).
Private Tam Salter, 24, who serves with The Black Watch and is based in Inverness, said: "The section attacks tested us all, as we had to lead and think for the team, rather than doing our own thing as riflemen."
Passing the Section 2I/Cs course gives these soldiers a civilian qualification – BTEc L3 in management – to add to their personal skill set.
Captain Rob Weir who commands the SCOTS Regimental Training Team said: "This course is designed to build on the combat skills required of these soldiers in the field and prepare them to lead and train other infantrymen.
"By bringing together soldiers from across our battalions, we are able to build their confidence by sharing best practice, foster a collective Regimental ethos and develop professional excellence within our ranks."