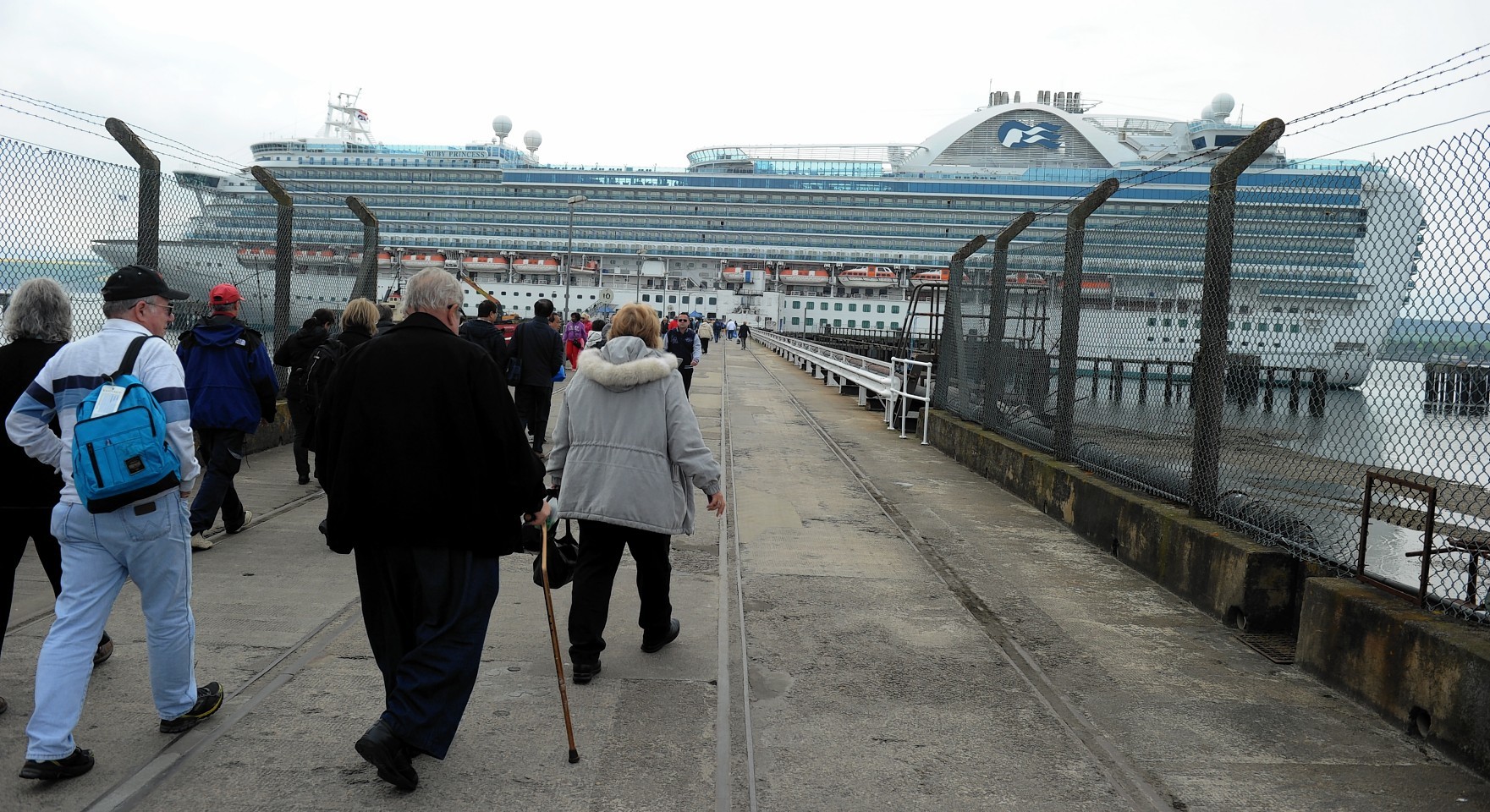 Thousands of tourists descended on the Highlands on Monday 9when a huge cruise ship docked at a Ross-shire town.
More than 3,400 passengers, mainly from America and Canada, stepped off the Ruby Princess when it arrived in Invergordon in the morning.
Local shops, restaurants and cafes were booming throughout the day as visitors walked around the town and then took coaches further afield to explore the region.
The ship set sail again from the pier at the Easter Ross town at 6pm.
Claire Risk, of Morrison Tours cruise ships services, said yesterday that popular visiting places for the passengers included Loch Ness and Urquhart Castle, Dunrobin Castle and Culloden Battlefield.
Kim Warne, 79, from Ontario in Canada, said she was looking forward to a trip with her husband to the Dornoch area.
She said: "Yesterday we were in Orkney, which was wonderful, particularly hearing about all of the history.
"My grandparents come from Scotland, and we are coming here to enjoy the experience as much as anything. And this may be our last overseas trip so we are wanting to make the most of it."
Shona Bremner, owner of The Old Mill Restaurant in Invergordon, said: "We have had plenty of people in for teas and coffees and breakfasts today, and now for lunch.
"We take pride in our haggis, neeps and tatties when the boats come in and we serve the haggis for breakfast as well it is so popular."
Claire Ferguson, of the Scotsburn Croft, which sells locally made textiles and crafts in Invergordon, said: "Business is good today. I actually opened the shop six weeks ago because it was so busy.
"People are going away with a bit of everything. It has been brilliant with the tourists."