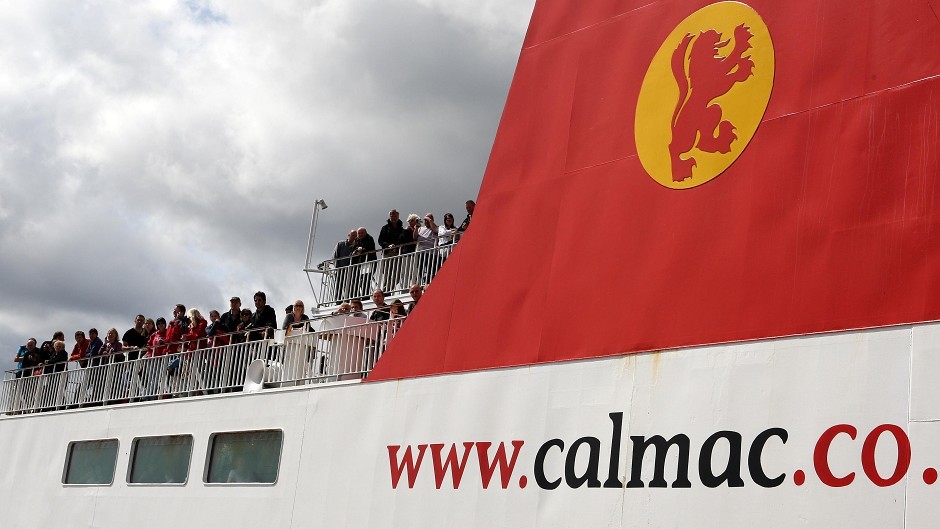 Details of a strike by ferry staff will be announced this week amid union calls for assurances over workers' jobs and conditions.
Members of the Rail and Maritime Transport (RMT) union will stage a walkout this summer.
The industrial action was announced on the day that it was revealed CalMac faces a rival for the £1billion contract to operate the Clyde and Hebridean services, in the form of Serco, which already runs ferries to Orkney and Shetland.
The union will this week reveal the schedule for strike action.
RMT general secretary, Mick Cash, said: "RMT members on CalMac rightly feel that they are caught in the crossfire of an unnecessary and damaging tendering battle that leaves jobs, conditions and pensions hanging by a thread.
"That is simply intolerable.
"At every turn it is the workforce and the users of these essential public services who are expected to pay the price and RMT refuses to roll over and accept that outrageous state of affairs.
"RMT wants cast iron assurances and we want them now and we are prepared to engage in meaningful talks around that agenda as we prepare to announce a first phase of industrial action."
A CalMac spokesman said: "Our position remains that we recognise that there are difficult issues facing our employees currently and acknowledge that our trade unions wish to support the interests of their members.
"However, we do not believe that taking steps toward industrial action is appropriate at this stage.
"The dialogue process has only just started and we would be concerned that a dispute now can only damage the prospects of reaching a mutually acceptable outcome.
"We remain committed to continuing the ongoing discussions with all trade unions."