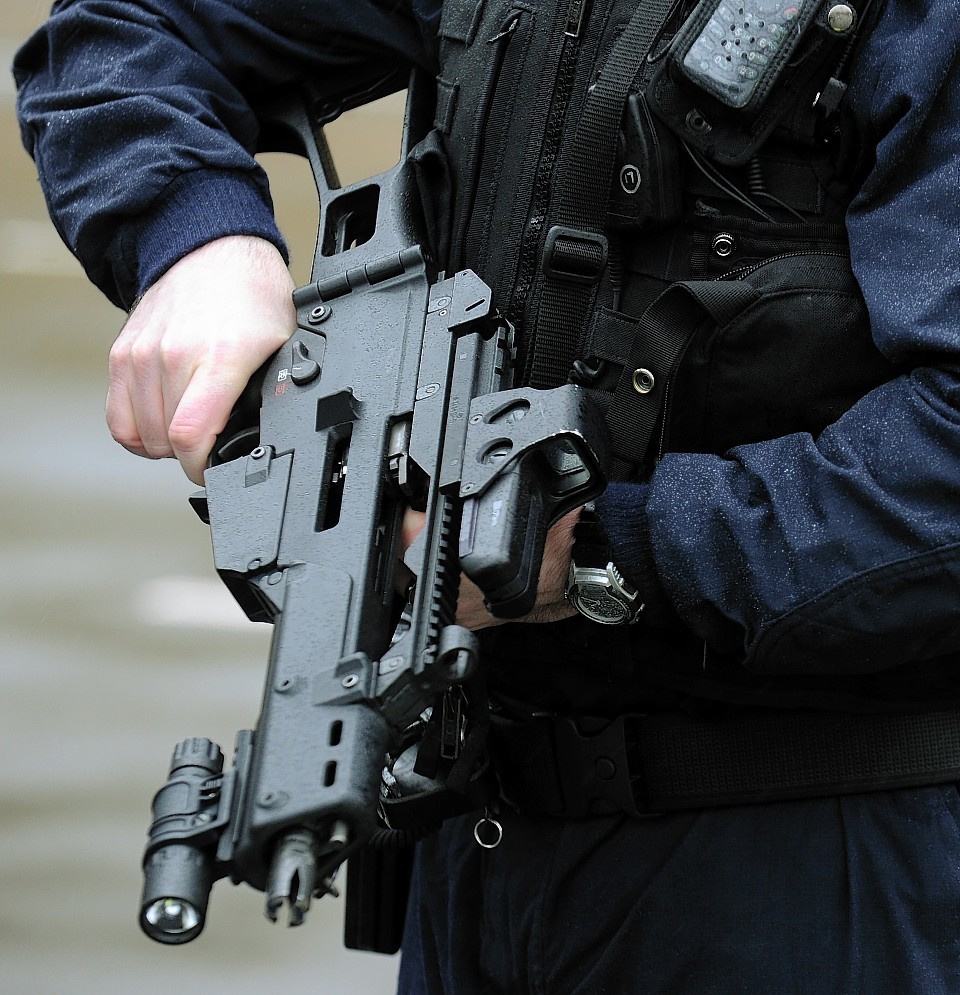 The use of armed police officers on the streets of Highland towns has been condemned as a step too far.
Nationalist MSP Dave Thompson said there is no need for police to walk about with guns if there is no ongoing incident.
The MSP for Skye, Lochaber and Badenoch spoke as the police come under mounting pressure for adopting tactics regarded as out place in a low crime area.
Mr Thompson said peaceful perception of the region will be undermined if innocent shoppers and others see officers walking about armed as if an incident is about to happen.
"It is not beyond the wit of man to find a middle way between Sir Stephen's concern for his officers safety and the wider peace of mind of Highland folk," he said.
Chief Secretary to the Treasury Danny Alexander is among a raft of politicians horrified that officers are regularly carrying guns and going around on horseback.
During an unannounced visit to Inverness on Monday, Chief Constable Stephen House defended the use of armed officers.
He said the use of specially trained officers in an armed response vehicle (ARV) allowed officers to deploy weapons quickly avoiding delays that could be dangerous to public safety.
Mr Thompson called for Police Scotland to adopt a separate firearms policy for the Highlands and islands.
"I understand Sir Stephen House arguing that ARV officers have to take time to arm if there is an incident," he said.
"However, the police response which is that ARV officers now patrol armed when there is no immediate threat is going too far.
"Violent crime in Scotland is at a near all time low, not least because, unlike elsewhere in the UK, the Scottish Government has maintained police numbers in Scotland.
"Further, crime in the Highlands and Islands is at such a low level it is one of the big reasons why people choose to come and live and work here."