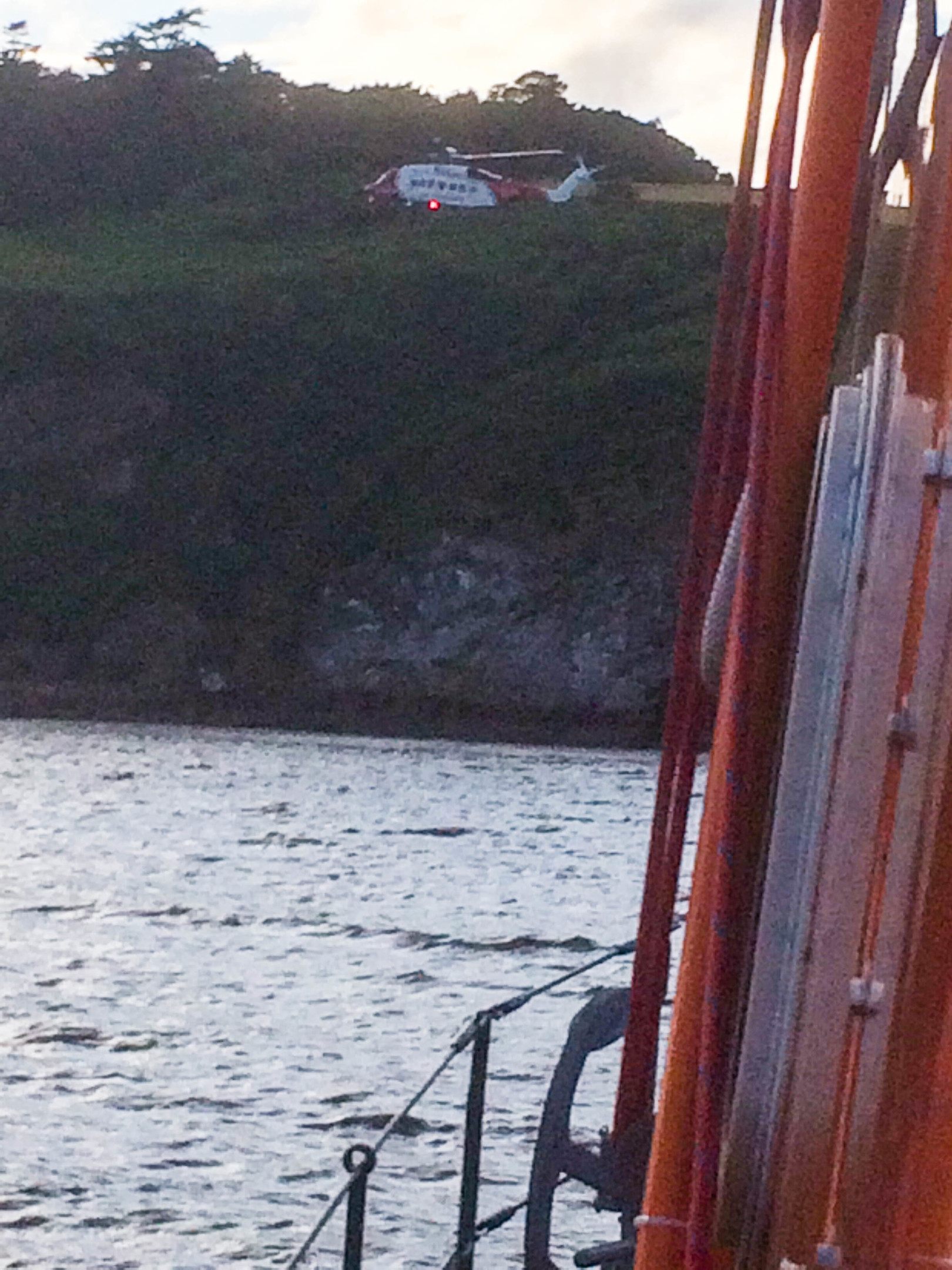 Two teenagers have been rescued from a Black Isle cliff after being cut off by a rising tide on an evening walk.
A lifeboat crew from Invergordon and the search and rescue helicopter from Inverness were dispatched to rescue the teens from a rocky cliff face on the Black Isle which they had climbed to escape the encroaching sea.
The 16-year-old girl and 17-year-old boy were walking along the shoreline between Eathie Beach near Rosemarkie and McFarquhar's Bed near Cromarty when they became trapped by the rising tide.
The Invergordon lifeboat the Douglas Aikman Smith was launched at around 7.13pm with a crew on board in order to locate and then rescue the duo.
A spokesman for the lifeboat crew described the search as "extensive", saying they were hampered in their attempts to locate the teenagers because of the low evening sun.
The walkers were eventually located perched on a rocky outcrop just to the west of McFarquhar's Bed, with the girl having climbed about 30ft above sea level in order to attract attention.
She was winched to safety by an Inverness based Coastguard search helicopter.
The boy, who remained at lower altitude, was rescued by the lifeboat crew who launched their inflatable craft to reach the shore.
Neither of them were found to have suffered any injuries as a result of the adventure. The girl was flown to the search and rescue base at Inverness Airport, while the boy was dropped by the lifeboat at Cromarty harbour where he passed into the care of local Coastguard teams.
Invergordon lifeboat Coxswain, Andrew Murray said: "In the light of this call-out, and the pleasurable weather condition's, always remember about safety and ensure when your walking along shorelines, you take into consideration tides and accessibility as part of your route planning."