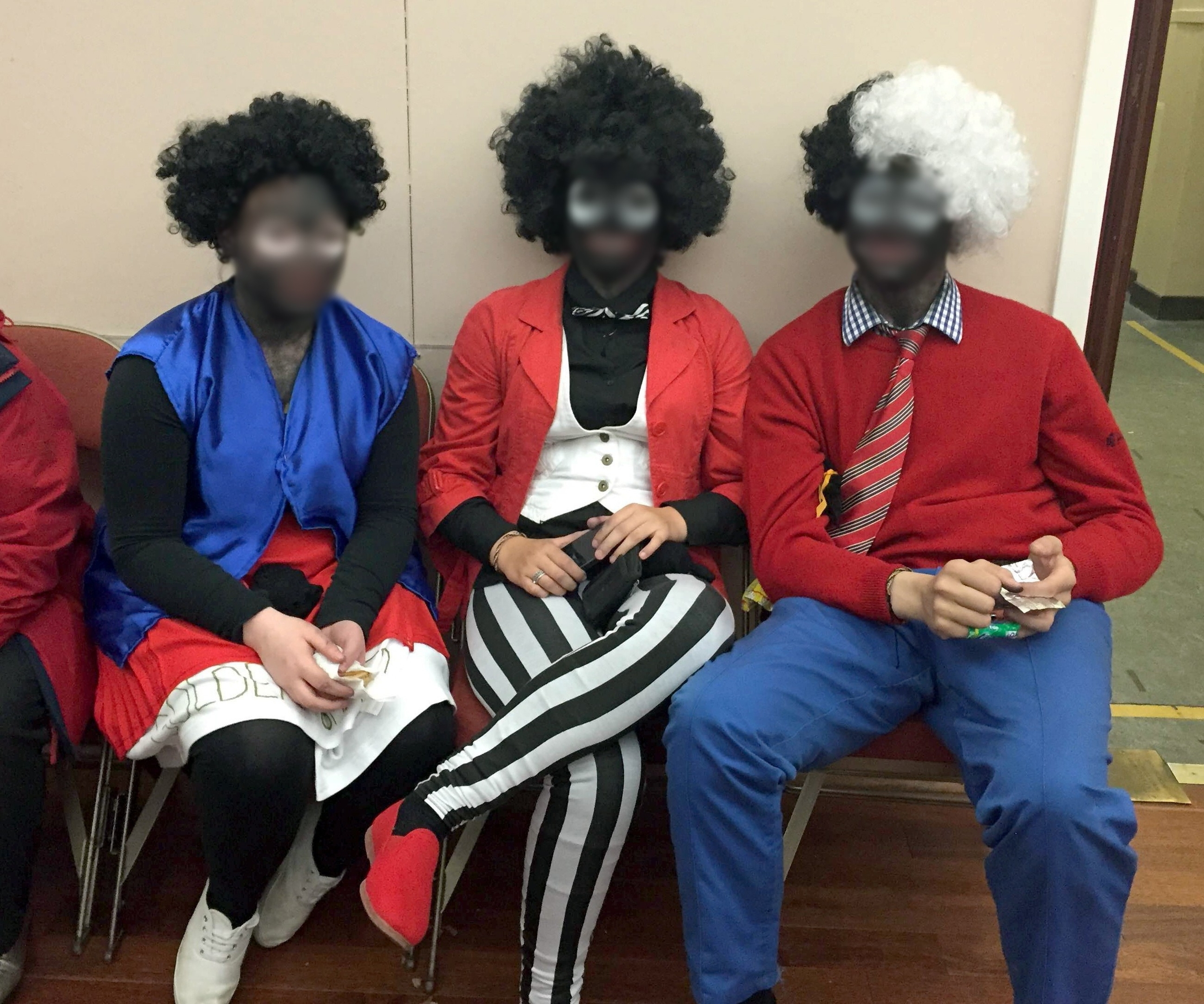 Organisers of a north gala were contacted by police after three youngsters dressed up as golliwogs for its charity fancy dress parade.
Pictures of the blacked-up trio were circulated online following the event in Wick.
And a member of the public got in touch with the police as they believed the costumed could be considered "inappropriate".
Wick Gala Committee is now considering drawing-up guidelines for future parades.
Pictures show the youngsters – at least one of whom is understood to be aged just 13 – with blacked painted faces, white around their eyes and wearing black curly wigs.
They are all dressed in distinctive red, blue, white and black costumes.
Gala committee chairwoman, Donna Plowman, said: "The Wick Gala Committee strive to make the gala week entertaining and inclusive for everyone.
"The gala committee will fully co-operate with the police and we will discuss the issues raised at the next gala committee meeting."
She declined to say more or reveal what advice had been given by the police.
Mrs Plowman was reported as saying that members of the organising committee were unaware of the costumes as they were busy working elsewhere on Saturday's float parade.
Participants register to take part in the event on the Friday night, but committee members are not told in advance what costumes will be worn.
Last night police said they were not investigating but had offered "advice" to both the member of the public who reported the incident and the gala committee.
A spokesman said: "On Monday police in Wick received a call from a member of the public making them aware of what they deemed as possible inappropriate behaviour at a public event known as the Wick Gala, which took place on Saturday in the town centre.
"Suitable advice was provided to the caller.
"Officers have also been in contact with the charity event organisers to provide advice and guidance for future events of a similar nature."
Humza Yousaf, Scottish Government Minister for Europe and International Development, said: "The practice of 'blackening-up' has no place in a modern and diverse 21st century Scotland."