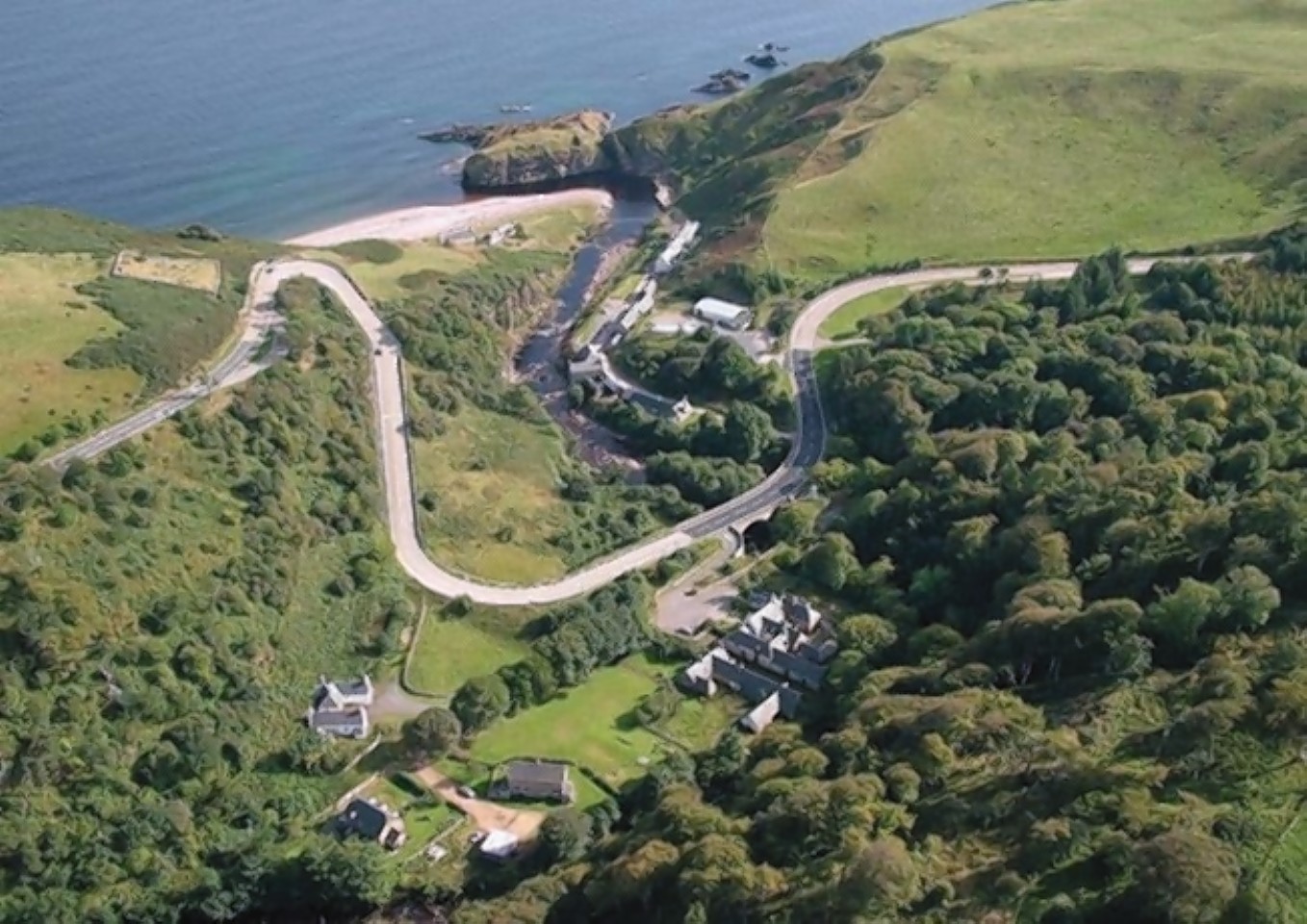 Plans to improve a notorious hairpin bend on a key section of the A9 Inverness-Thurso road will go to a public inquiry because of one objection.
A local couple is maintaining their opposition to the proposals for compulsory purchase orders for Berriedale Braes, where major work is proposed to improve the road layout.
The Scottish Government is proposing a £2.5million improvement scheme for the area, where the A9 drops 429ft as it enters a steep-sided valley at Berriedale and drivers have to contend with 13% gradients and a tight hairpin bend at the bottom of the slope.
However the construction process will now be held up by a public inquiry because of the objection by Alexander and Wilma Johnston.
Theirs is the only objection remaining to the CPOs, which are needed to ensure all the land for the road is in the Scottish Government's ownership.
It is understood that it focuses on access to a property they own in the area.
The case is now being considered by the Directorate for Planning and Environmental Appeals, although no date has been set yet.
It is thought that a public inquiry could delay the start date by up to 18 months.
A DPEA spokeswoman said that the case would be allocated to a reporter, who would decide a timescale for the inquiry.
A Highlands and islands MSP recently questioned the Scottish Government over the delays to the scheme.
Rhoda Grant asked transport minister Derek Mackay to commit extra funding for the Far North Rail Line to ensure that people and businesses in the far north are no disadvantaged by the further delays.
Mrs Grant said: "Only a few months ago the Caithness Chamber of Commerce criticised the Scottish Government for "dragging its heels" on starting improvement works on the Berriedale Braes, and this was at a point when they thought the project was shovel ready."
She added: "I think it is vital that the Scottish Government considers the impact this continued delay to the road infrastructure is having to the economy of Caithness and that is why I have asked the Scottish Government to commit funding to the Far North Rail Line to offer an more attractive rail alternative, not only for now but also to ensure that when works do begin that a viable option to travel by rail is in place.
"By improving infrastructure on the line there could be reduction in journey time and this would help move more people and freight off road and onto rail."