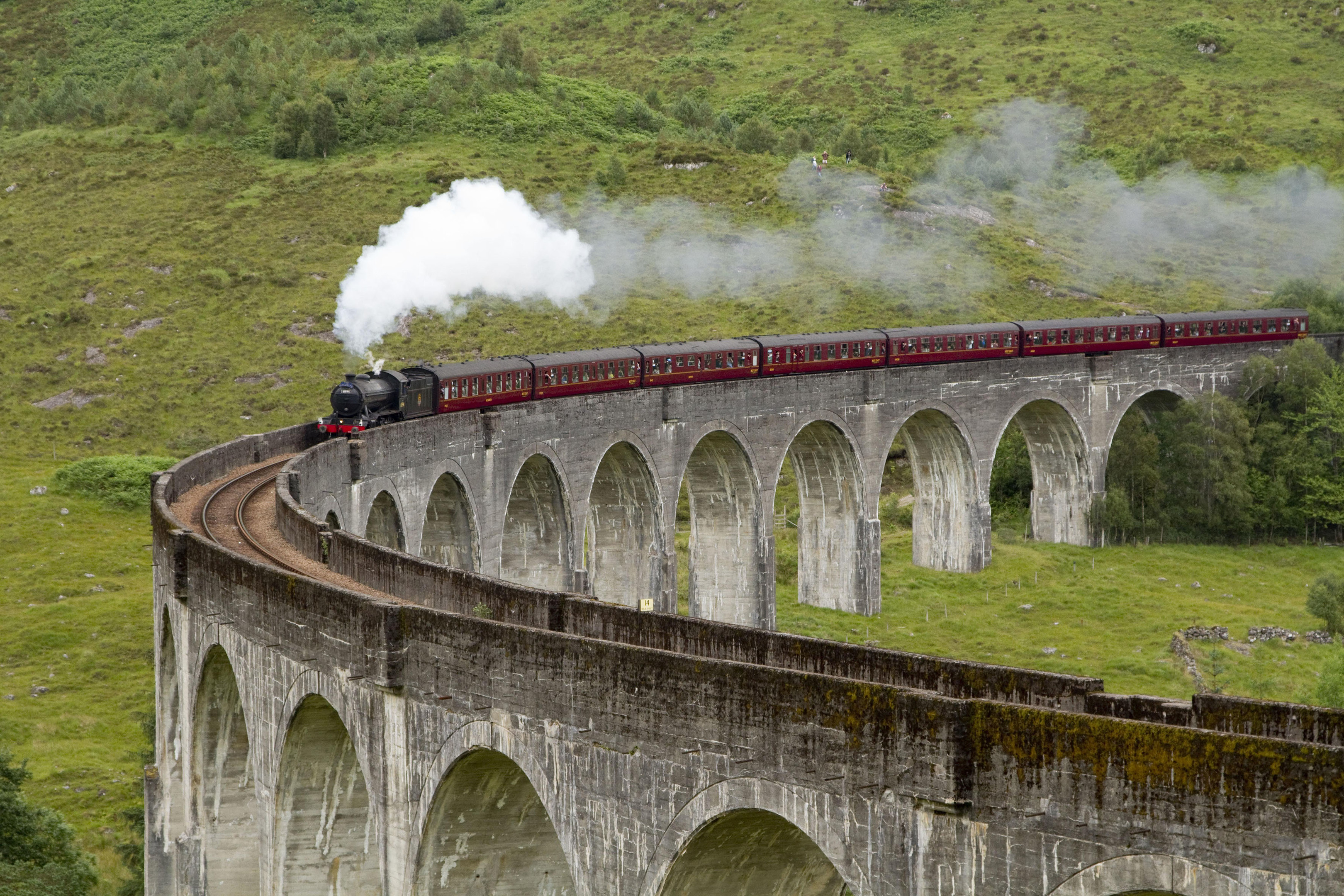 Harry Potter fans have been dicing with death to take photographs of the west Highland railway made famous in the series of movies about the boy wizard.
A family with a young child were among those spotted running on the track, as well as a group of hill walkers who were seen "wandering casually" along the line and two men who were spotted taking photographs.
British Transport Police have now issued a warning amid fears someone will be seriously injured or killed on the railway beside the iconic Glenfinnan Viaduct.
The 21-arch structure at the top of Loch Shiel has become one of Scotland's biggest tourist attractions since featuring in the Harry Potter films series.
The warning to would-be trespassers was issued with the school holidays looming.
Constable Nicky Ritchie, a British Transport Police officer based at Inverness, urged tourists to keep away from the tracks.
He said: "We know that visitors, many of them foreign, want to enjoy this incredibly scenic area and are keen to see and capture the trains, particularly steam trains, crossing what is without doubt a magnificent structure.
"However, they have to realise that they need to do it safely and without breaking the law.
"We have been working closely with Network Rail to advise local people, sightseers and tourists about the dangers of trespassing and the possibility of disrupting the rail network."
Mark Henderson, a senior community engagement manager at Network Rail, said: "Trespassing is extremely dangerous and can have tragic consequences for those involved.
"Trains travelling at speed take a long time to stop and anyone struck by one is likely to be killed or very badly injured.
"We work closely with British Transport Police to educate the public on the dangers of misusing the railway and are committed to making sure people fully understand the risks they face when straying on to operational railway land."
The police previously issued a warning in 2012 when a steam train had to brake sharply to avoid hitting a photographer who had set up his tripod in the middle of the track.
John Barnes, a trustee at the Glenfinnan Railway Museum on the Fort William-Mallaig line, said it was difficult to stop trespassers.
"It seemed to be quite a big problem last year but they took remedial action to make it clear they obviously shouldn't be getting on the track. They put up fences," he said.
"I thought it had all been sorted out, but they can get on the line at other places along the way. Some people think they have the right to walk along the line.
"It is concerning but it's very difficult to do much about it."
Mr Barnes said the viaduct continued to be a popular tourist attraction.
"In terms of railway-related visitors there's certainly no downturn really. The trains are full," he said.
"It's so easy now to book the train from all over the world. Obviously Harry Potter increased awareness of the viaduct and west Highland line in general."
Ian Blackford, SNP MP for Ross, Skye and Lochaber, said: "There are obviously safety concerns about this.
"These trains are travelling at a decent speed and the safety of people in the area is paramount.
"If you've got a situation where people are wandering on to rail lines and breaching the law then that is not acceptable."