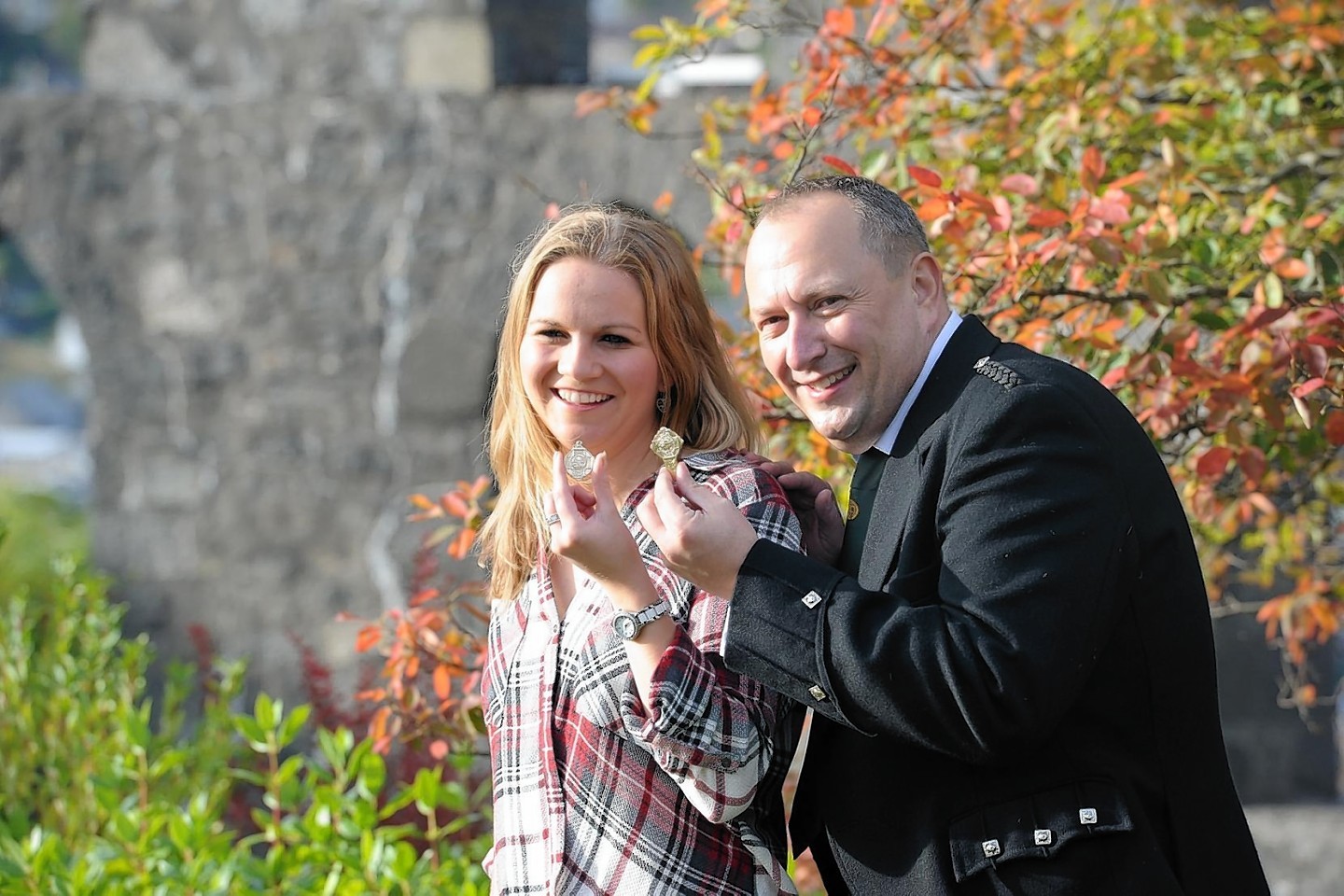 An Argyll man has won the coveted Gold Medal at the Royal National Mod on home turf after being runner up for four years in a row.
Donald Iain Brown, 46, who hails from Tiree, won the medal for fluent Gaelic solo singing in Oban on Wednesday night.
Mr Brown, who now lives in Glasgow, is head of talent and editorial operations at the BBC.
From a musical family, Mr Brown's brother Campbell Brown leads the popular and well known ceilidh band Gunna Sound.
Has been singing since childhood and won the silver medal in Oban as a boy.
Celebrating finally striking Gold, Mr Brown said: "I have been runner up for the last four years. I am relieved that I have finally won it. I had always said that Oban 2015 would be the last one I would go for because it's home turf.
"I would encourage anyone to go for it. You learn the songs and if you are serious about it you learn the history of the songs.
"It is hard work, there is no doubt about it, but you can make it fun as well."
Mr Brown also sings with the Glasgow Gaelic Choir.
The women's Gold Medal was won by Catriona MacNeil of Glasgow, who's family comes from the isle of Barra.
Miss MacNeil's father, Donnie MacNeil, is a member of another popular ceilidh band, The Vatersay Boys.
She is a PhD student studying Gaelic Media at Sal Mor Ostaig.
Last time was the first time she entered the Gold Medal, when she didn't make the final. She said: "I was very surprised to win. I was very nervous.
Miss MacNeil plays the pipes with The Vatersay Boys every now and again and is a member of the Glasgow Islay Gaelic Choir.