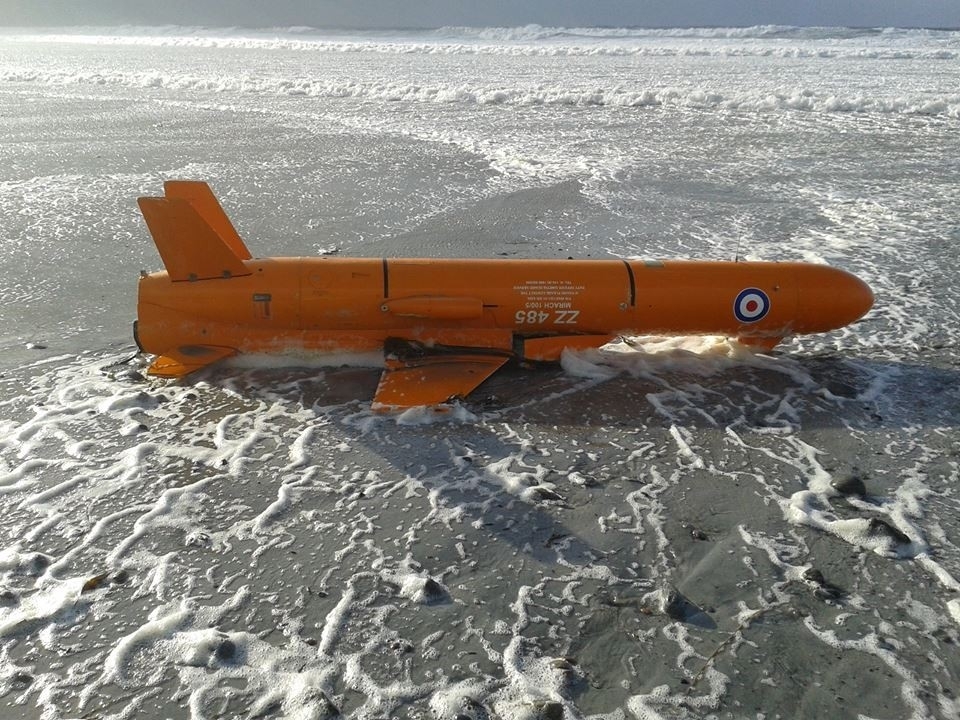 A military target drone has been found washed up on an island beach.
The coastguard in Benbecula said the bright orange device was discovered at Baleshare on North Uist early on Thursday.
The Mirach 100/5 drone is used by armed forces worldwide to train weapons systems.
After being cordoned off it was removed.
The find comes just days after Nato's Joint Warrior training exercise.
This twice a year UK-led training operation involves  armies, navies and air forces of the North Atlantic Treaty Organization.
Across the country 30 warships, 60 aircraft and about 6,300 personnel from 12 nations took part.
This is not the first time military hardware has washed up on the Western Isles owing to the rocket range in South Uist.