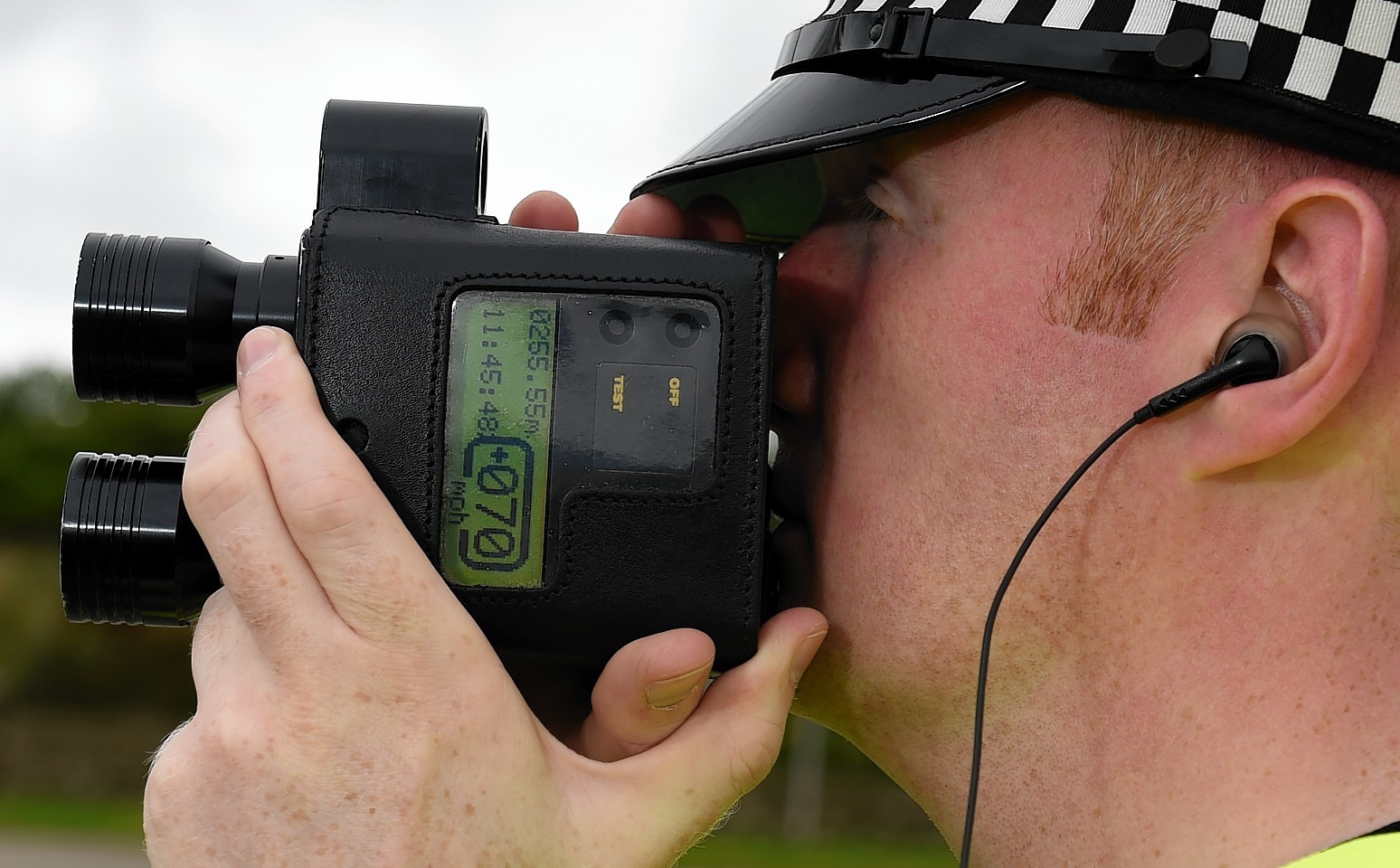 The north's most senior police officer has said that a major increase in drivers caught speeding is down to improved tactics from officers.
Chief Superintendent Julian Innes said he believes that driver behaviour has not changed – but said that increased police numbers and better targeting of problem areas had resulted in more motorists getting caught.
Mr Innes, who is regional commander for the Highlands and islands, will present figures to councillors later this week which show that the number of drivers caught between April and October this year had risen by 1,116 compared to last year.
He revealed yesterday that even more up to date figures showed that the police's north and south Highland areas had shown significant rises – while the Inverness area had actually dropped very slightly.
The figures relate to drivers caught by police on patrol – rather than fixed cameras or camera vans, which are operated by different agencies.
But he said the A9 average speed systems had allowed the Highlands' 38 dedicated road policing officers to alter their approach.
He said: "I think that driver behaviour across the Highlands hasn't changed that much.
"I think it has changed on the A9 because there is no getting away from the cameras, it's quite a clinical system and you're either speeding or you're not.
"But I think people's driver behaviour hasn't changed significantly enough and they haven't slowed down enough but we have more officers working on the roads and therefore we're catching more people than ever before."
He added: "What the A9 cameras have allowed us to do is have an increase in roads policing and change our tactics more frequently.
"There are more unmarked cars on the roads than ever before and there is a better mix of marked and unmarked patrols.
"Marked patrols tend to catch people speeding and other roads offences but they also have a preventive effect and that's a primary function of those patrols.
"When most motorists see a marked car at the side of the road then they tend to slow down, that's human nature.
"It might be five miles or ten miles and they bring the speed back up again but they do tend to slow down generally.
"The difference this year has been having more unmarked cars out which look like any normal car on the road."