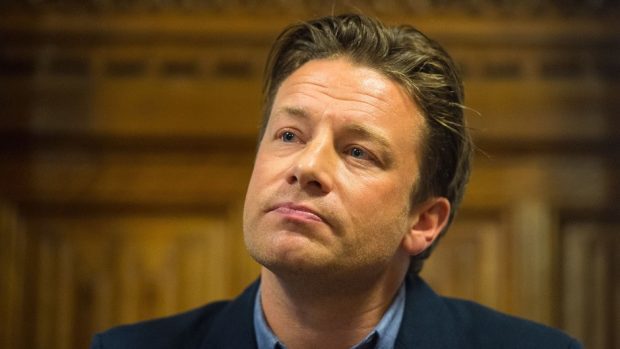 Jamie Oliver's new campaign to promote Scottish seafood has been hailed as a huge opportunity for north and north-east firms – but there are fears many will struggle to cash-in because of a lack of support.
The celebrity chef highlighted the plight of fragile fishing communities as he vowed to champion their produce on his Friday Night Feast TV show.
His backing is already having a knock-on effect on producers.
Western Isles-based Kallin Shellfish only began supplying Co-operative stores across Scotland with scallops, langoustines and crab meat about four months ago.
But because of Jamie Oliver public plea to get more Brits eating Scottish seafood, it is now being asked to supply at least 200 more shops south of the border.
But Hector Stewart, one of four directors at the firm on Grimsay, North Uist, said companies such as his required greater support to expand.
He said: "We haven't had much of a chance to get things organised. You need to get the stock in, catch it, process it, package it, transport it. So it's quite a logistical exercise.
"I'm still trying to get my head around what would be involved in it.
"It's very good and should be a positive thing for the islands generally, but it's not that easy to just get to it."
The firm only started-up 15 years ago, but in the last five years its turnover has trebled to between £3million-£4million.
It employs about 30 people – including 22 at the factory on Grimsay – but expanding and retaining the workforce remains a challenge.
Mr Stewart said: "What you hear is that there's unemployment – but you try and find people. We're struggling to find people, and a stable group of people that will stay together and last, and you can train them.
"We've got quite a lot of foreign people here, we've got half-and-half, I suppose."
He added that there remained major opportunities in the fishing sector, if firms received the right kind of support.
"Business is good, there's plenty of opportunity in the food sector in Scotland to supply good quality seafood. But the infrastructure is lagging way behind the opportunity," he said.
"I think there's been a lack of investment by the development bodies in fishing over the last 10 years.
"All you hear really is that there's a decline in fishing – but what it is really is a lack of investment. There used to be grants for getting gear and getting young people into fishing, but that seems to have been missing for a long, long time.
"I think there's plenty of opportunities still in fishing. And of course people involved in it went off to the oil industry, it's a lot of the same skills, but that's declining now too, so there is an opportunity to do things."
A spokeswoman for Highlands and Islands Enterprise (HIE) said it was one of the economic development organisations supporting the fisheries sector, alongside Business Gateway, the Scottish Government and European Maritime and Fisheries Fund.
She added that in addition to the work it does with account managed firms in the seafood sector, it has supported industry body Seafood Scotland to provide specialist advice and assistance to firms.