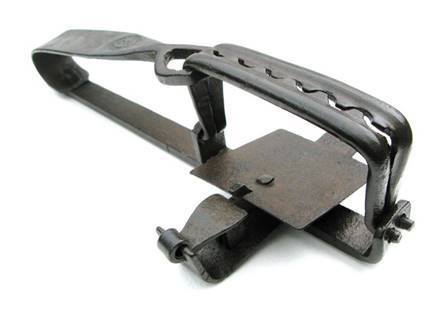 Police in the Highlands are continuing an investigation into an illegal trap which ensnared a domestic cat.
As part of ongoing enquiries the incident was reported on Wednesday February 10, and police in Dingwall are appealing for information.
The illegal gin trap was set in the Heights of Achterneed area, near to Strathpeffer in Ross-Shire.
Divisional Wildlife Crime Liaison Officer PC Daniel Sutherland said: "This type of trap is illegal in its design and use.
"These types of 'gin traps' have been illegal for a considerable period however do come to our attention from time to time.
"They are indiscriminate in the victims they catch and cause great suffering to any animal caught, which in this case was a domestic cat. Thankfully the cat was not seriously injured and is expected to make a full recovery.
"I would fully encourage the public to report all incidents of wildlife crime to Police Scotland. Any information relating to this matter can be reported to an officer via 101 or through Crimestoppers anonymously on 0800 111 555."