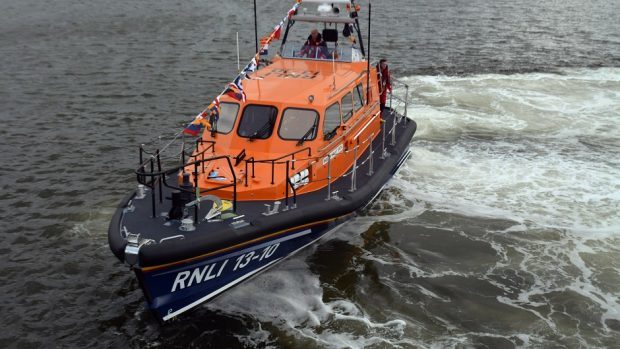 Police, coastguard and lifeboat teams have been dispatched to a coastal town in Easter Ross this evening to deal with an "ongoing incident".
The emergency services were called to Balintore just after 9pm.
The nature of the incident could only be described as an "ongoing incident" by a spokesman for the police.
More to follow.
UPDATE: Two women who were left stranded on the side of a cliff face just south of Balintore on Shandwick Beach have now been rescued by helicopter.
Although the women were hard to spot in the dark, they used their mobile phones to illuminate themselves and were soon spotted by the RNLI lifeboat team, which was sent from Invergordon.
Once they arrived at the scene, a coastguard helicopter sent from Inverness picked up the pair and they were safely dropped off in Balintore where they were met by police and ambulance teams.
The two women are understood to not have received any serious injuries as a result of the incident.
Michael MacDonald, a member of the Invergordon RNLI crew, said: "We made out best speed to reach the reported casualty area.
"They were about 50m (60ft) up the cliff face, they were possibly out for a walk or a hike and had scaled to higher ground.
"We located them with flashlights, and directed the helicopter and the coastguard to the location where they were then picked up, and dropped off somewhere in the village of Balintore nearby."
A police spokesman could not confirm if the two women were injured or not, and the ambulance service did not reply.
However, Mr MacDonald said the pair were in good health following the rescue.
He said: "The woman are absolutely fine, obviously a bit shocked and a bit cold, but we were lucky that the weather was quite mild and dry otherwise it could have been more dangerous."